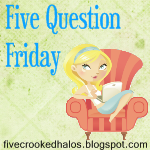 This is my first Five Question Friday. These questions are hosted by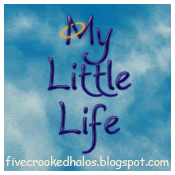 1. If you could buy any car, money not an option, what would it be?
I'm not really into sports cars so I would have to say a fully loaded Honda Accord or Toyota Camry. They're nice cars that have plenty of room for me.
2. What was your worst first date ever?
My worst first date ever would have to be when we went to his friend's apartment and they started drinking. My date didn't drink more than 2 or 3 beers, but he was very touchy-feely and I was uncomfortable.
3. How old were you when you fell in love for the first time?
I was 17 when I fell in love for the first time.
4. When was the last time you reconciled your checkbook?
Seeing as how I work at the credit union where my checking account is, I reconcile it everyday.
5. If you were going to fashion a "Wanted" Ad for a best friend, how would you word it?
"Wanted: A man willing to be supportive no matter what, and able to go along with the twists and curves of life."
*JRB