Good morning lovely blog readers! I trust y'all slept well? And if not, then hopefully you can sleep well tonight.
Today, I've decided to join a link up called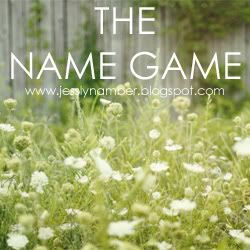 If you want to participate, click the button and read all about it. :)
The name of my blog
not a traditional storyteller
was something I came up with out of the blue. When I first started it, I just had
Jessica's Storyteller
, but I didn't want my name in my blog title. So I did some research and came across this from a quote somewhere. Since I liked the storyteller theme, I made that my blog title and have since created my blog around that theme. See? My followers are my listeners, my tabs are stories, and my profile link is the storyteller. I really like it, and I haven't seen anyone else use this type of theme.
My subtitle,
the story of my life
, was created because this blog really is the story of my life. With my blog I'm telling a story each time I write something. I don't really blog about fashion or DIY, so telling a story about my life is all I want, really. Unfortunately, I don't always tell a story with pictures, but hopefully I will get better and show y'all pictures of my story.
This is me, the storyteller. I'm a 20-something blogger with braces, and I'm generally a happy person. I don't like being in a bad mood, and I don't like when people around me are in one either. I don't like to be someone I'm not, and I don't let anyone try to change me. I am who I am and that's all there is to it. :)

I hope y'all have a great Monday and a great week!!

*JRB