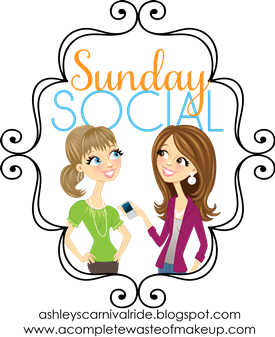 Today I'm linking up with Neely and Ashley for Sunday Social.
1. What is the name of your blog and how did you come up with it?
Dream More. I have a canvas quote in my room that starts with those two words.
You can read about my change up here. :)
2. What do you love the most about blogging?
I love that I can write about anything. I love that I can vent, when necessary. I love that I can meet new people, even if it is just through the Internet.
3. What are your 2 favorite posts you've written?
Sunday Digging: My dad and I really bonded over this experience and I wouldn't change it for the world.
4. What is something you'd want to tell someone just starting out in blog world?
It's okay if you don't have that many followers. Blogging is not about who reads it, it's about you opening up so that people can read your thoughts.
5. Biggest blogging learning experience you've had?
I've learned that you can connect with people all over the world. Even if it is just through the keyboard.
6. Give us 3 blogs we NEED to be following that you love.
Erin at Love, Fun and Football
Tricia at Happily Ever Awkward