I figured since it's almost 8:30 on a Sunday night, and I
already blogged about
the interesting part of my weekend, I would do a link up.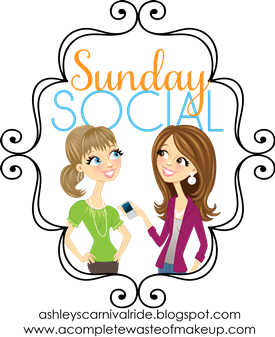 1.

What is your favorite Holiday season tradition?
I love that I get to see my family twice so close together .
2.

Do you have a certain Holiday movie you watch more than others? If so, what is it?
Ever since I was a kid, I always watch A Charlie Brown Christmas and Home Alone 1 & 2.
3.

Show us your favorite decoration or Pinterest decoration you wish you could have.
I love our tree. It's the best because we all take the time to put it together as a family.
4.

Favorite Holiday song?
I love O Holy Night, but *NSYNC's a capella version is my favorite.
5.

Favorite Holiday dessert?
Before my great aunt died, she would make a ton of fudge for everyone in the family. She knew I loved it so much, she always made me my own tin. :)
6.

What is on your wish list this year?
Clothes, movies, and music. And of course, gift cards. :)
You should link up and tell all about your favorite Holiday things!