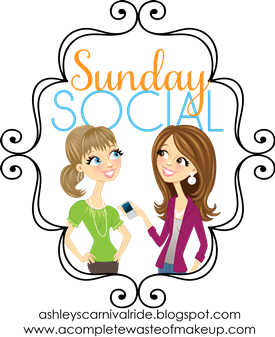 I haven't done this link up in awhile so I figured, since my life is boring, I would join in today.
This week's questions are all about 3's.
Top 3 Favorite Kinds of Food: Chicken is my absolute favorite food, ice cream is a close second, and macaroni and cheese and cheesy potatoes ties for third.
First 3 Things you do in the morning: Turn off my alarm, check all my social media sites, and go to the bathroom.
Last 3 things you do at night: Bring my cat to the basement (my sister has a bird, so we have to watch Shadow), brush teeth, and check all social media
one last time.
3 Places you want to visit

: Out of the country I've always wanted to see England, Ireland, and Italy. In the country I want to go to Disney World, Napa Valley, and

Niagara

Falls.
3 People you can always count on: My mom, my dad, and my fiance.