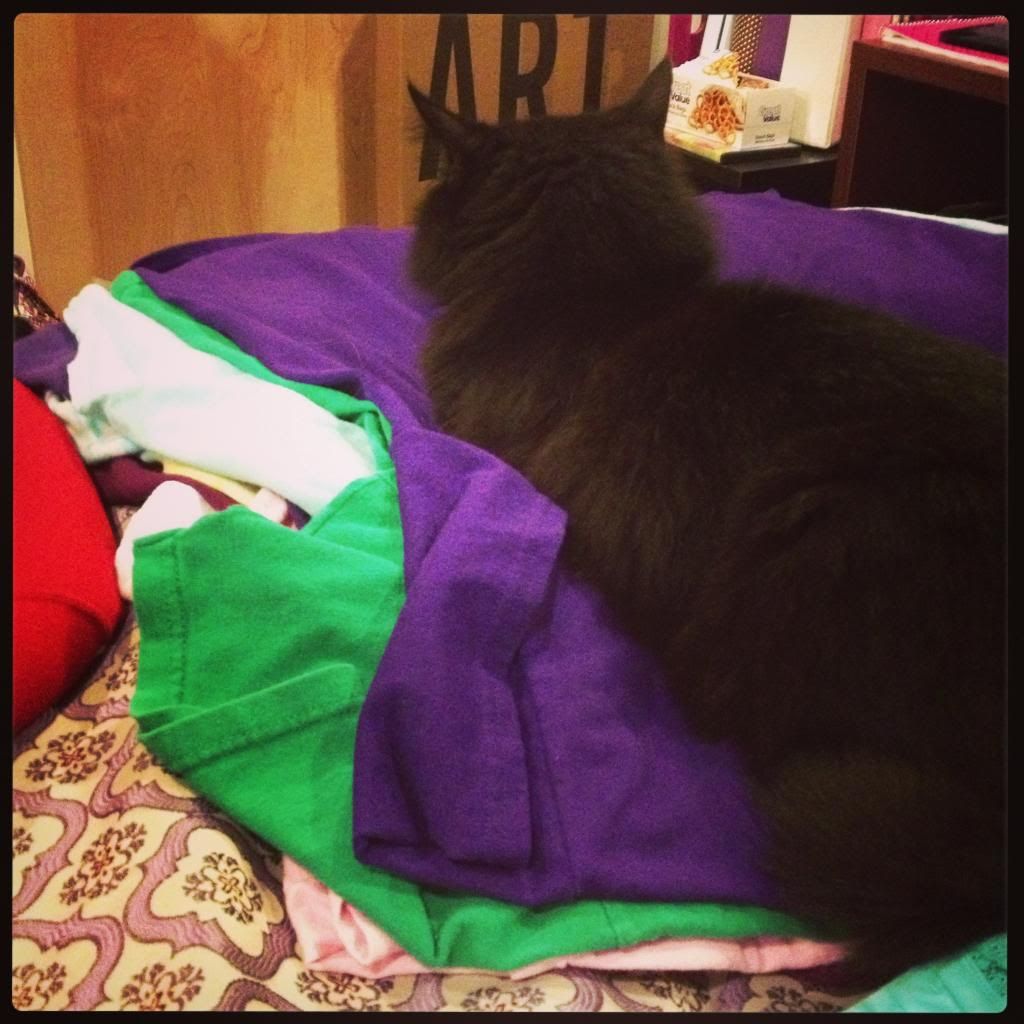 My precious kitty laying on my clean clothes.
Dear Friday, Boy am I glad to see you.
Dear 3-day weekend, How did I end up with you? I'm definitely not complaining!
Dear impending storms, I don't mind if you come, as long as you clean my windshield of bugs. It looks gross.
Dear Shadow, Please get back to your old self! I don't like seeing you mellow and just laying around.
Dear Zach, I'm so glad I get to see you tonight!
Dear Troy Strawberry Festival, I hope you're fun tomorrow. I've never been before!
Dear Erin
, I can't wait to unveil my new blog design! Thank you so much for designing it for me!
Dear blog friends, Thank you for sticking around, even if I don't blog for days at a time!
Have a great weekend!