Why does the weekend have to leave us so quickly?
I had a pretty awesome weekend, and I seriously didn't want it to end!
Saturday, there were 2 birthday celebrations.
The first one was for Zach's niece, who turned 7 on June 3rd.
She had a mustache themed birthday.
Everyone who came had to wear a mustache, and everything was decorated with mustaches.
1. Zach called ours the Tom Tucker (from Family Guy) and the Eamon Queeney (one of his groomsmen).
2. Our adorable flower girl.
3. Zach and two of his brothers.
4. All four Moore brothers
5. The nieces and nephews
6. Kara LOVED the beanie buddy Zach and I got her.
The whole backyard was decorated and there were mustaches everywhere!
I wish I would have got more pictures of the whole place.
After her party, Zach and I went back to his house and I went home.
We had family dinner that night, but Zach had stuff to finish for his internship so he didn't come over.
But we also celebrated
my sister's
birthday, who turned 22 on June 4th.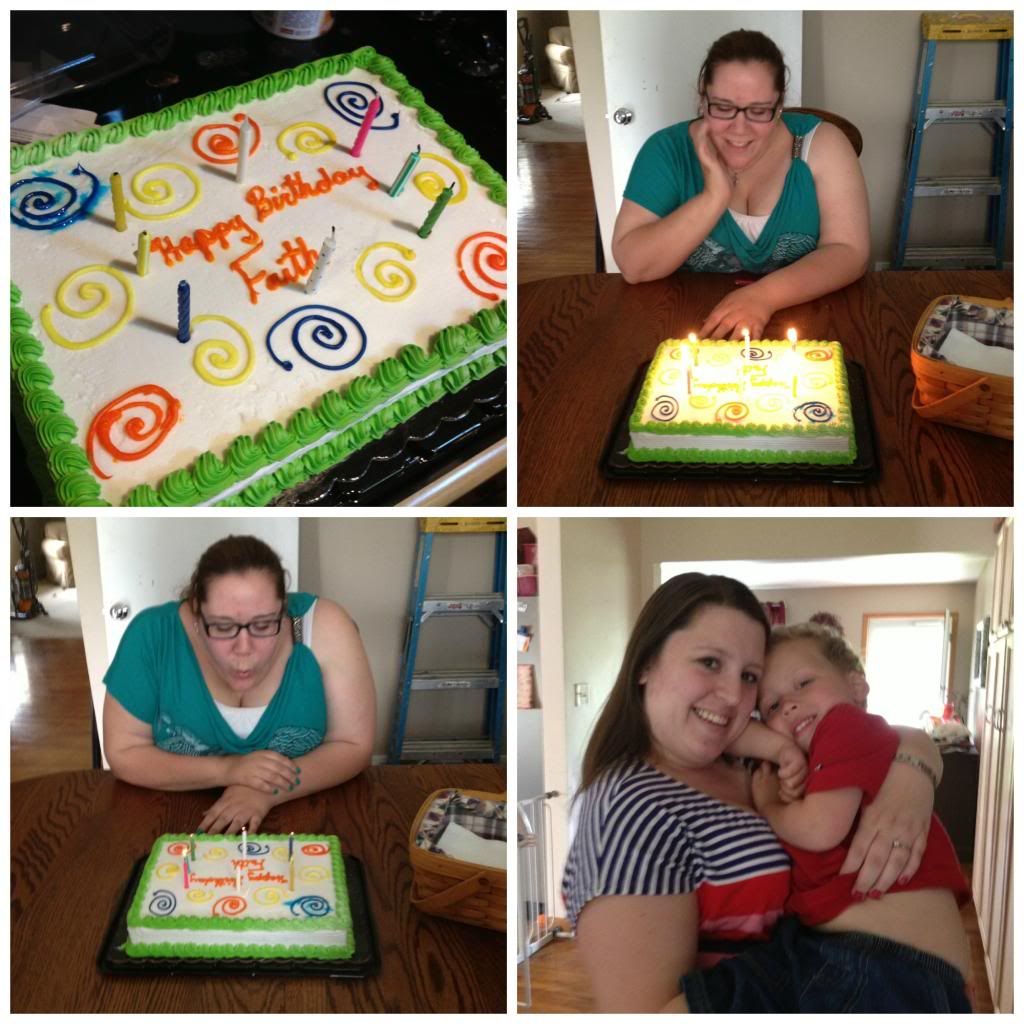 1. Cake!
2. Singing "Happy Birthday"
3. Blowing out the candles
4. Nephew!
I enjoy days like this, where I can spend it with family.
Sunday wasn't as eventful.
I worked in the morning, then in the afternoon I spent some time catching up with old friends.
It was really nice.
Definitely need to catch up more often!
And, this weekend, Zach created a blog called
Stories from the Road
.
Here is what he has to say about it:
"I would like to announce that I have started a personal blog that will tie together my poetry, my writing process and the many stories that are connected with it. In the blog I will discuss my process in creating poems inclu
ding the inspiration of certain works, retelling of memories and stories that were precursors to the work and lastly the poetry itself. I hope you all can join me on this new journey and this new project and find something fantastic within it. Thank you all so much for your continuing support."

Go follow it! :)


How was your weekend?