Every year, a local town near here has a strawberry festival.
I've never been until this year.
One of my bridesmaids invited me to go with her and her boyfriend and his brother.
It was fun!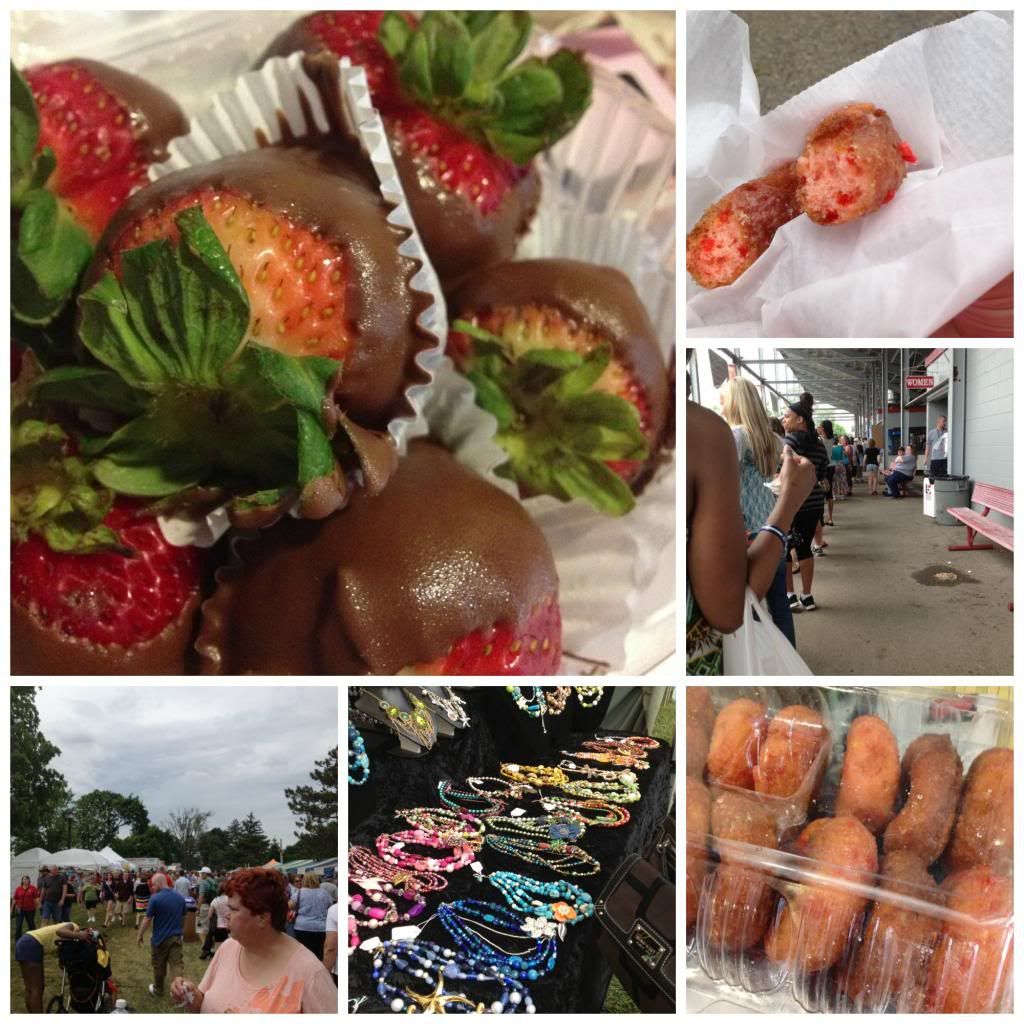 These are the only pictures I got.
Apparently, this festival is famous for its strawberry donuts. And they are good donuts!
We got in line for them, and waited about 15 minutes total.
I saw a sign that said the line used to be 2 hours long.
I don't think I would have waited that long, no matter how good they are!
How was your weekend?
P.S. Like the new design?! I LOVE it! You should really contact Erin if you're looking for in the market for a new design!