...my Goddaughter turned 4.
Princess' birthday was May 27, but her party was on the 25th.
The party was princess themed.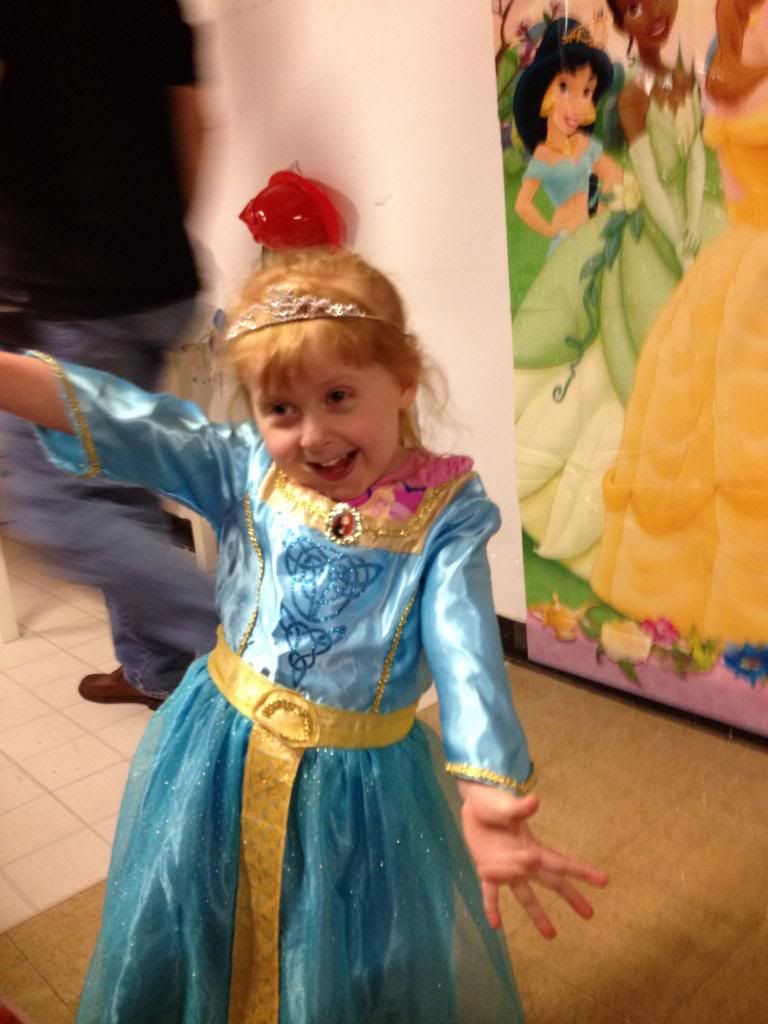 Princess all dressed up!
There was dress up clothes all around for the kids to wear, and a picture on the wall for them to get their picture in front of.
The only kids that came were her 2 cousins.
And they were all so cute!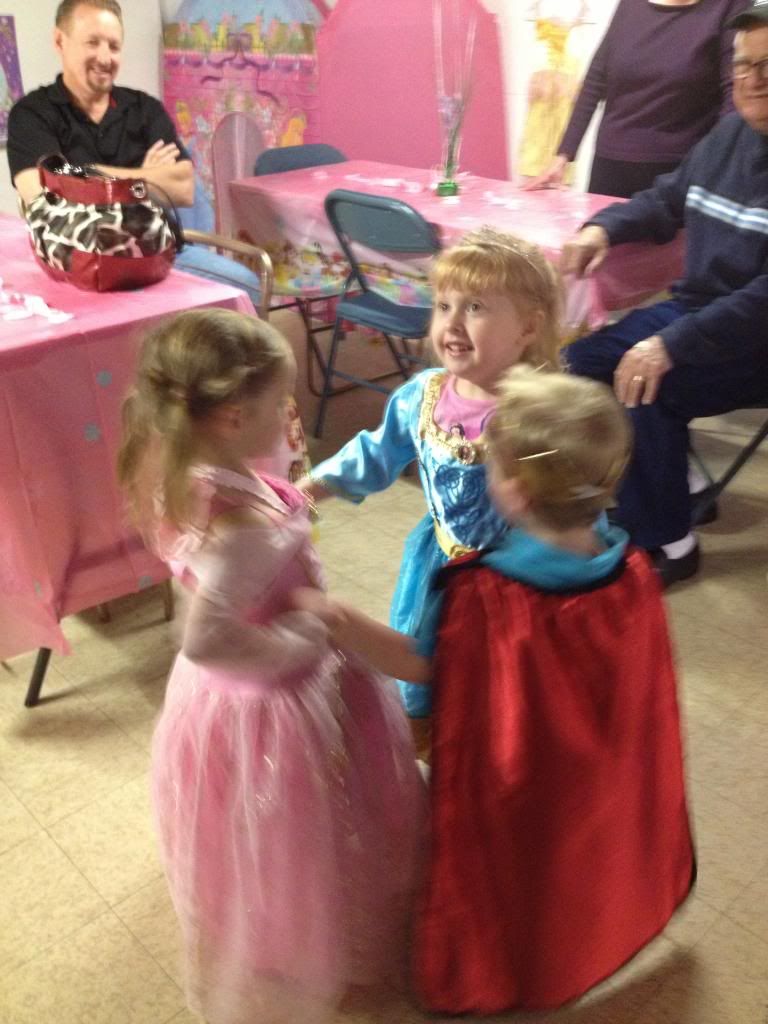 They started twirling together and it lasted for about 5 minutes before they all went outside.
Then Mamaw and Papaw had a huge present.
She LOVES it!! I was told that she won't stop driving it.
She opened the rest of her presents inside, then it was time for cake.
I think I was most excited for this cake.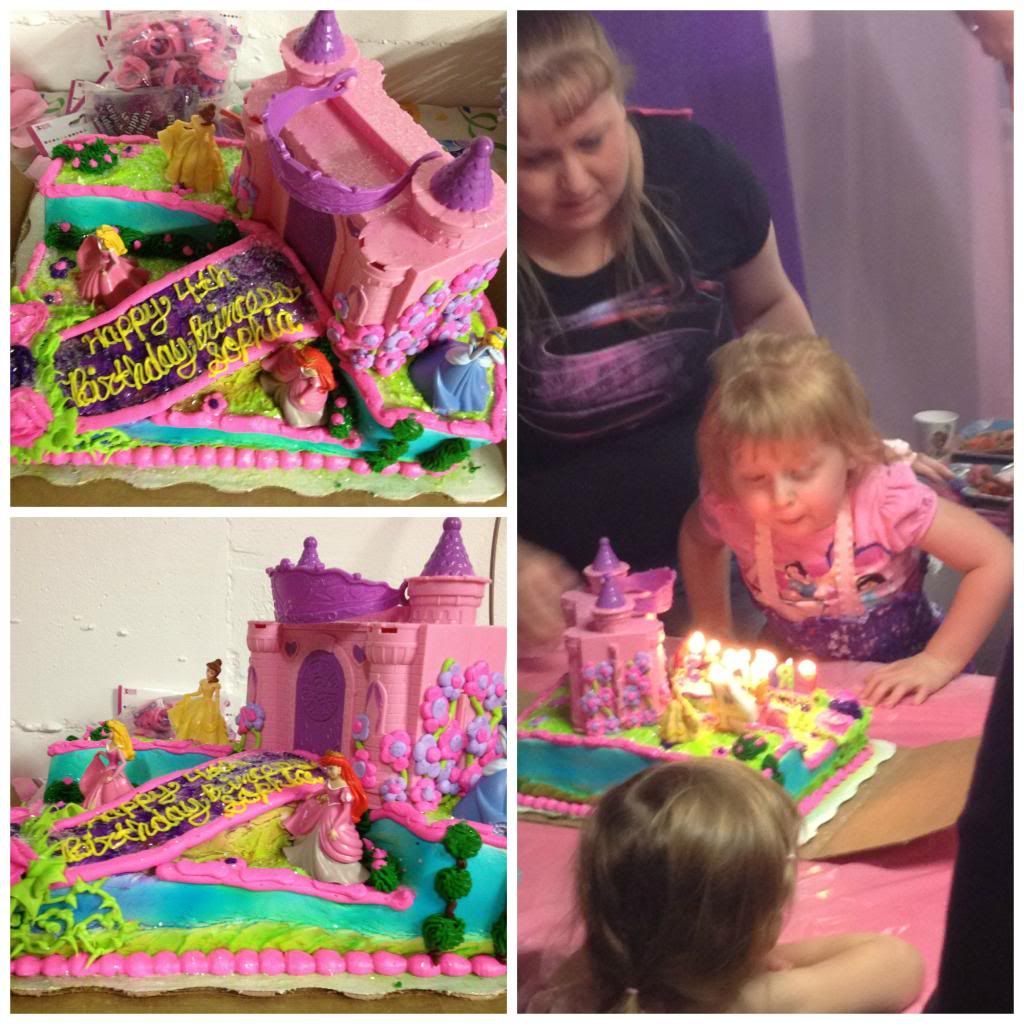 I mean, seriously! Look at this cake!
And the castle and princesses are plastic so she can play with them after they're cleaned.
It was delicious!
It was a cute party and the kids were so excited.
The only thing was that they argued about was who was going to drive the Escalade.
Other than that, they just had a ball.