As you know, I'm getting married next year. Yay!
As you may or may not know, I have my wedding dress!
But!
It's too small.
But you can't pass up a gorgeous dress for $40! Right? Or am I crazy?
Well, I guess I'm crazy, but I LOVE my dress! And I have tried on other dresses, but I didn't find anything I liked more than my dress.
So how am I going to fit into my dress?
I've come up with a couple of ways.
Joining a gym or running.
Well, I don't really want to pay for a gym membership, so I'm running.
Thanks to
Nicole
, I downloaded the C25K app on my phone.
And I love it!
I started it last Wednesday and I'm trying to do it every other day.
It starts with a 5 minute warmup walk, and then it alternates between jogging and walking for 20 minutes.
The app tells you when to start jogging/walking, and when you're halfway there.
I feel like it's a great motivator.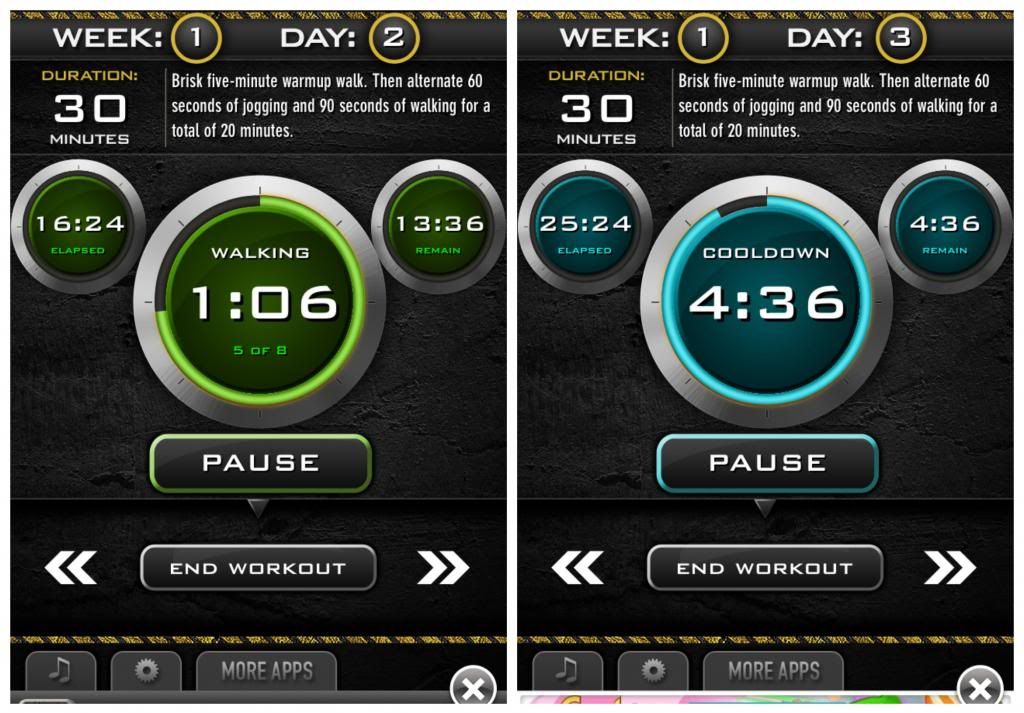 1. I got excited when it said I was halfway there.
2. I felt accomplished when I got to the cooldown walk.
One thing I love about this app is that it's free!
It's only 8 weeks long, but there are other apps I can download after I finish this one!

Now I'm going to do Day 5!


What did you do to fit into your wedding dress?
Disclaimer: I was not paid or compensated for this post. I am simply writing my opinion of the app because I want to.