A few weeks ago, my MOH and I went to a bridal salon and tried on many bridesmaid dresses. I wanted to go with just her and narrow it down to just a few out before taking my whole, as she called it, "entourage". So we narrowed it down to
3
2 styles.
The other night, I got all my girls together and we all went and choose one style for the wedding.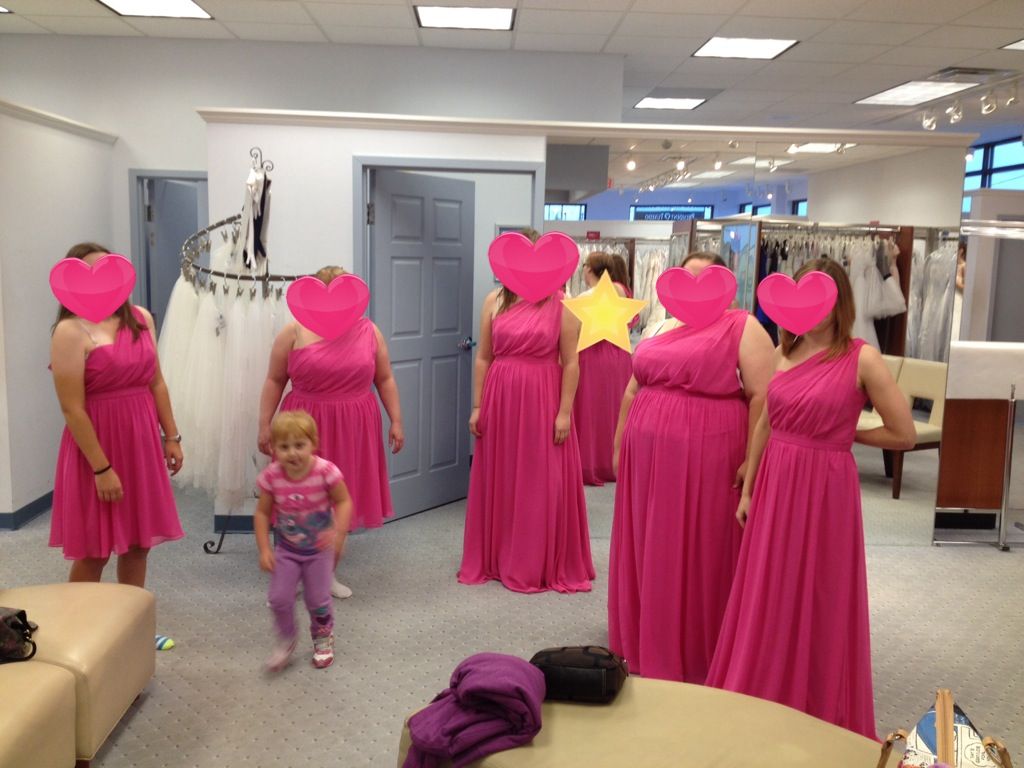 Style 1:
This dress came in a short style and a long style, so there were enough to get everyone in a dress. If this dress was chosen, we would go with the short style. I said that to the group and my MOH said, "What, you don't want us to look like Grecian Goddesses?" We all chuckled.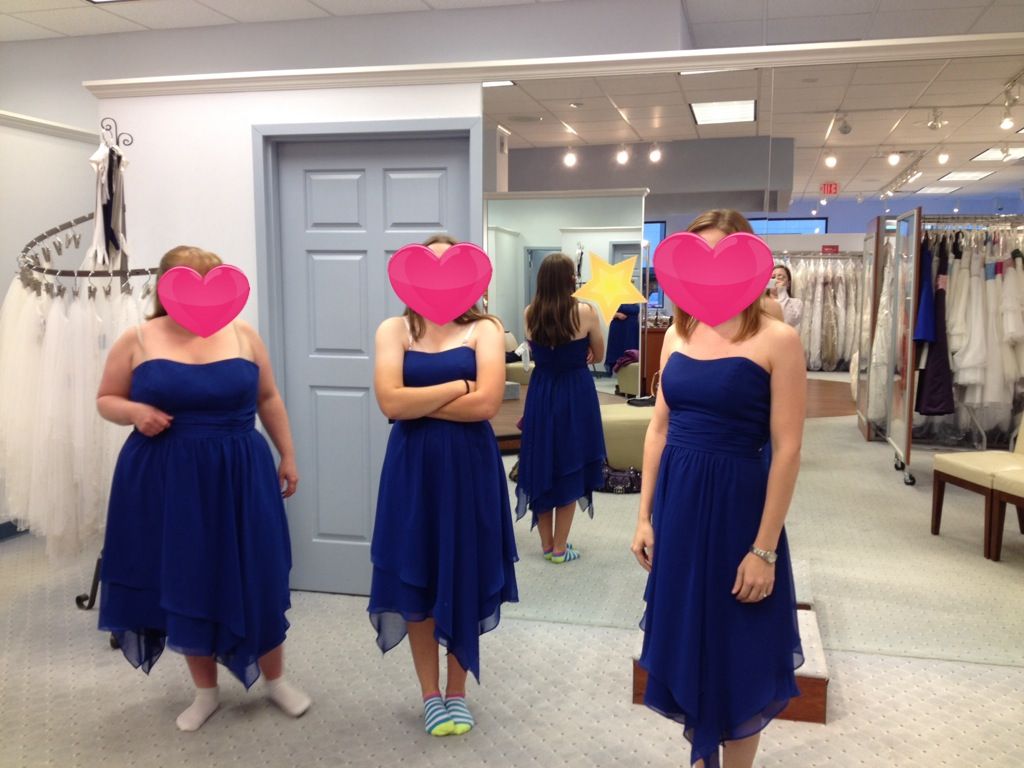 Style 2:
This dress only came in this style, because of it's uneven hemline, so they only had 3 to try on. (
Sorry about the stickers, but none of them were ready for me to take a picture.
)
The
3rd
style no one tried on. It was a short spaghetti strap dress with a balloon hemline made of satin. I wanted something more flowy like the other two, so I nixed it.
Which one do you like?
Which one did we choose?
Is the suspense killing you?
Can I ask you anymore questions?
Okay, I'm done.
We
all
liked
one
style
over
the
other
style.
And we chose
style
number
TWO!!
But we're going green. No one ordered their dress last night, but when they do I can't wait to see them in my color in PERSON!!! I'm so stinking excited!!
I've also decided we all need to get together more often as a group. And I think they would agree. :)