The last time I posted about
wedding updates
was on our 10 month engagiversary. And one of the things on the list of things that needed to be started was our wedding registry. So we did!
Last week, we went to our local BB&B and set up our registry. We had to wait a little bit for the registry person, since he was also the manager on duty, but we didn't wait more than 5 minutes or so.
This is his "Really?" face.
The first thing we picked out was our china. Well, our everyday dishes. ;) Since the styles in the store change by season, he showed us the sets that don't change and the colors they come in. We decided on one of the sets that don't change and a color that I think we both really like. We saw all the colors that it came in and we both were drawn to the color we picked.
After that he gave us a scanner and we were off to scan our little hearts away.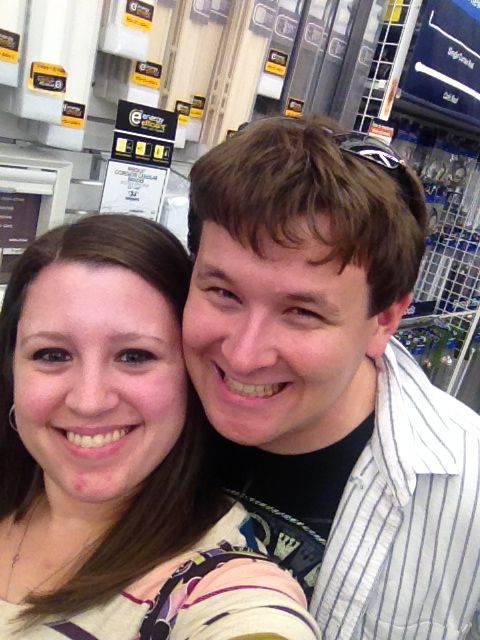 This is the only picture I got of us there.
We didn't finish our registry that night. We got hungry and knew we could finish it later, so we turned in the scanner and left for Noodles and Company.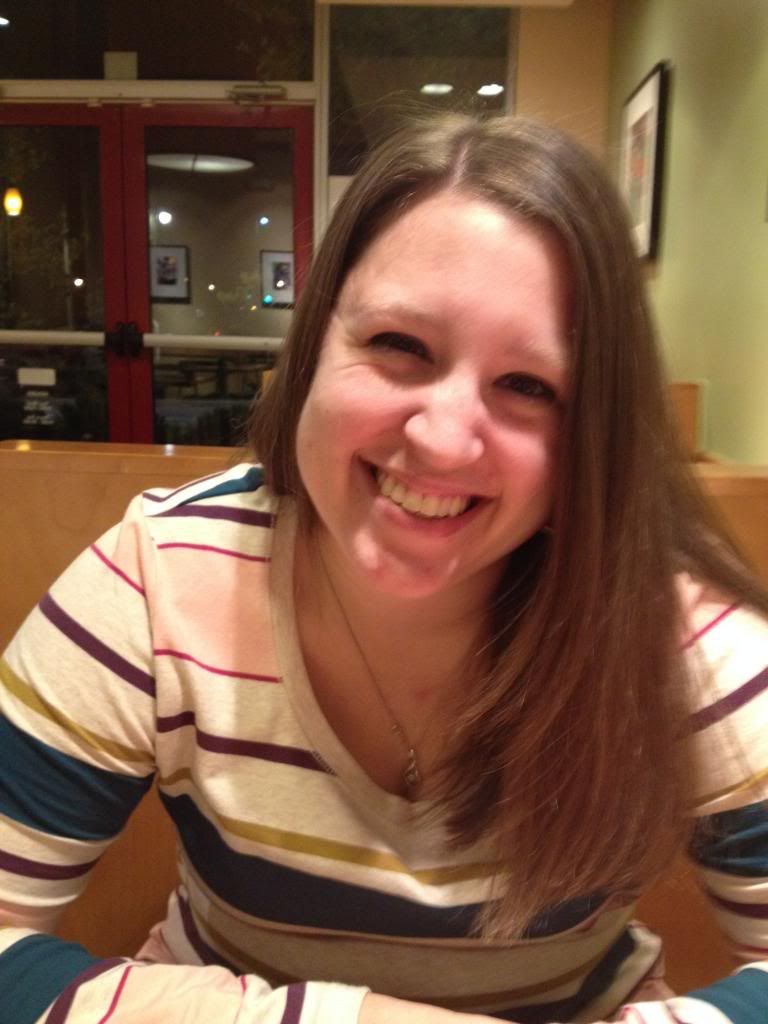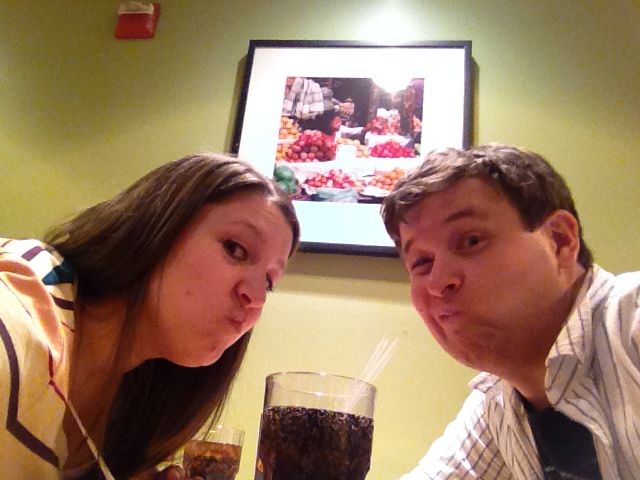 Of course, we couldn't go the whole night without a goofy photo.
I'm so excited that we started our registry!! I can't wait to go back and finish it or add to it!
Want to see what we've registered for so far? Click here!