Zach and I aren't really traditional.
We pay for our own food when out to eat.
I drive more than he does.
I'm an independent person.
We also plan to live together before we get married, and last week we went and looked at a few apartments.
The only pictures I got that day and it was rainy.
The first place we looked at was a 2 bedroom townhouse. We liked that it had an enclosed patio, the complex was nice, and it was in our price range, but we weren't big fans of the floor plan, and to get a washer/dryer hookup the rent would have been at the top of our budget.
The second place we looked at was also a 2 bedroom townhouse. We liked the price and every apartment had a w/d hookup, but we would have to pay EVERYTHING and the complex looked a little rough.
The third place we looked at was a 2 bedroom apartment. This one is at the top of our list currently. We really like the floor plan, the price is right where we want it and we only have to pay
DP&L
, outside our rent. Plus there are so many more amenities. The whole complex is surrounded by trees and it is kind of hidden off the road, so it's difficult to find, unless you're looking for it. The floor plan we want doesn't come with a w/d hookup, but this place offers so much, I'm totally okay going to their onsite laundry facility to do my laundry. The other downside to this place? We have to go on a waiting list. The list they had when we were there didn't have any vacancies through January. Bummer, but it does give us more time to save money and such.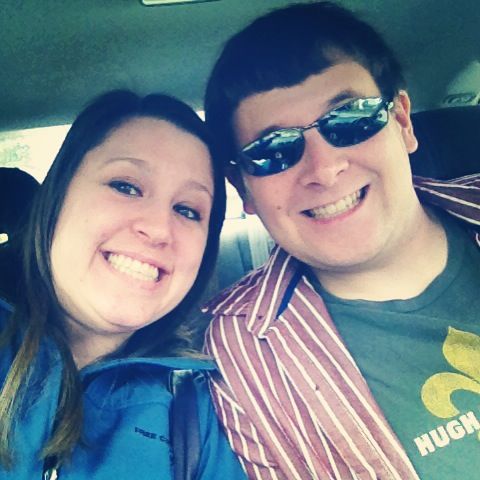 We do plan on looking at other complexes to see what's out there, but we're both really excited to start this new chapter in our lives. I wonder if any of the other complexes we look at can compete with our favorite right now...