Yep. We're that family. The ones that decorate for Christmas before Thanksgiving.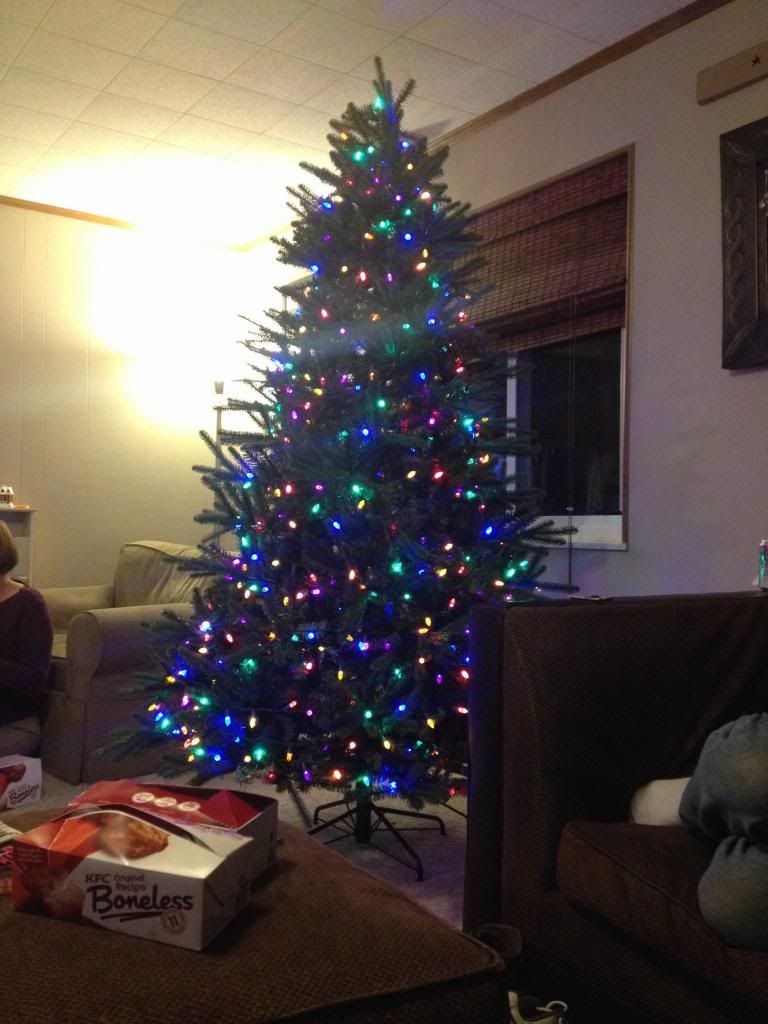 But, we have a tradition to uphold. My dad and stepmom got married 18 years ago yesterday. And since then, we've always put up the Christmas tree on their anniversary.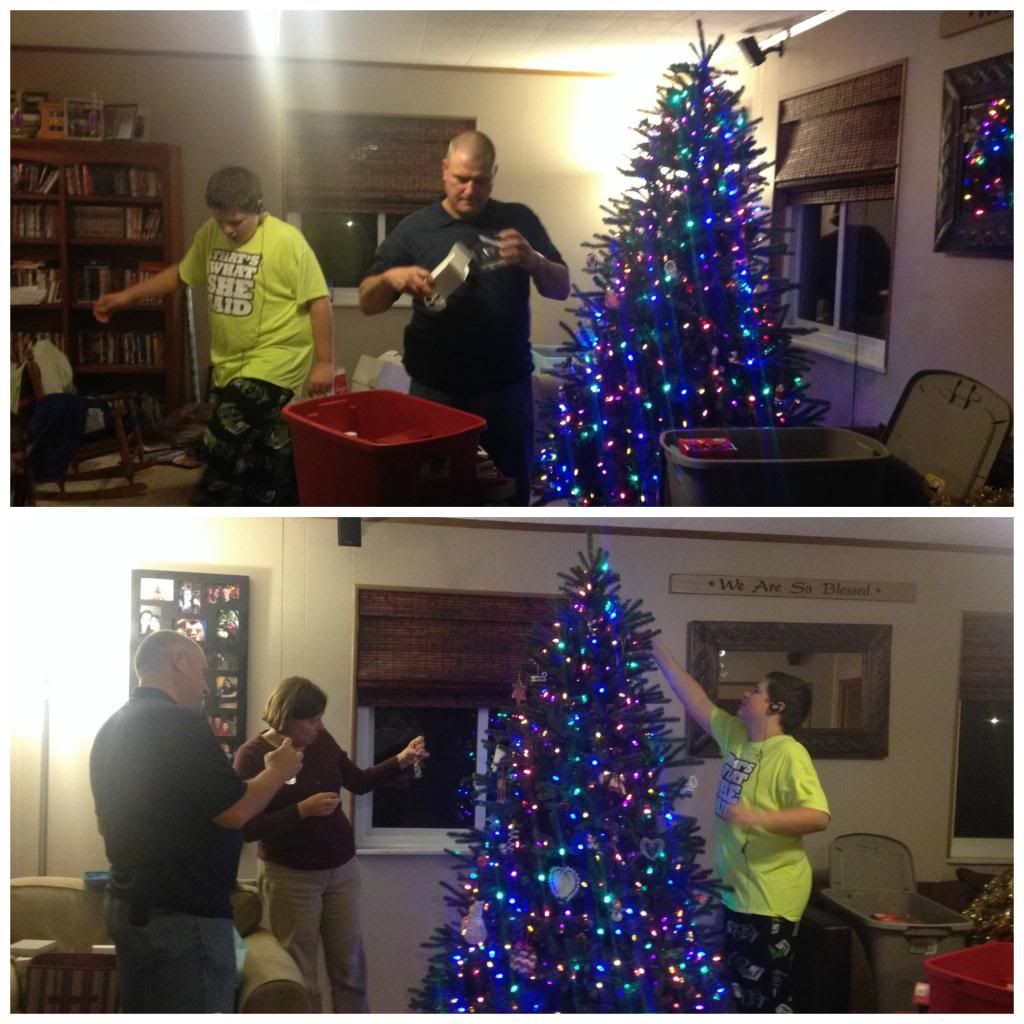 We were all decorating and talking about different things when my sister said we should sing to the tree like they do in Charlie Brown.
So my dad grabbed my sister and they starting "oooohing" at the tree.
The tree in all it's finished glory before the angel. Both my brother and sister tried to put up the angel.
But my sister succeeded. Then we all decided to watch A Charlie Brown Thanksgiving.
Do you have any holiday decorating traditions?