My weekend? Low key. Which is perfectly fine. :)
Zach and I got to spend time with just each other on Friday night. All we did was hang out at his house and relax.
He got us Halloween buckeyes and relived his brother and sister-in-law's baby shower.
Saturday, I worked all day.
Sunday I was off, but my adorable nephew was over and we had a little photo shoot.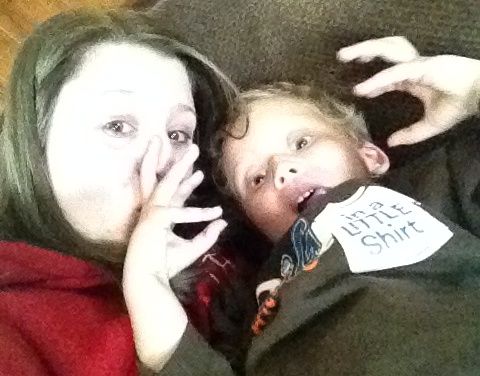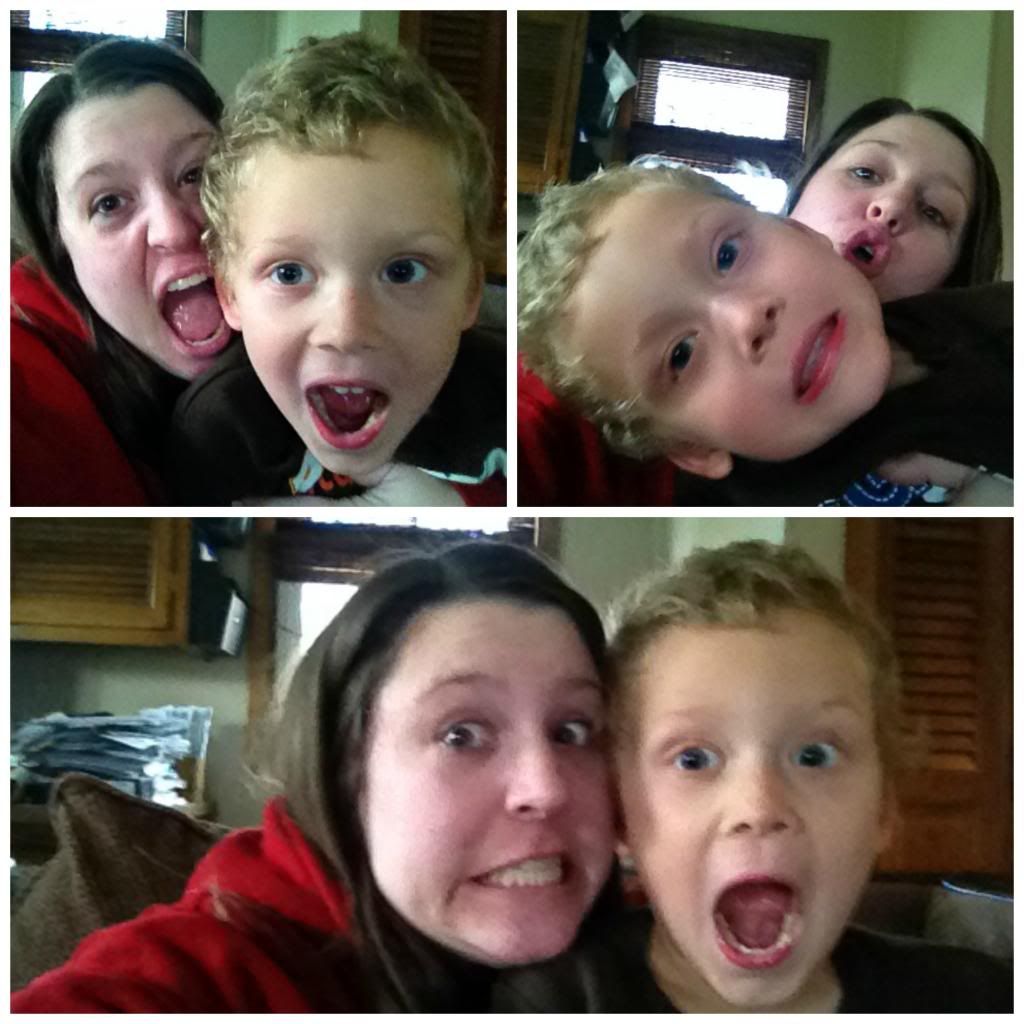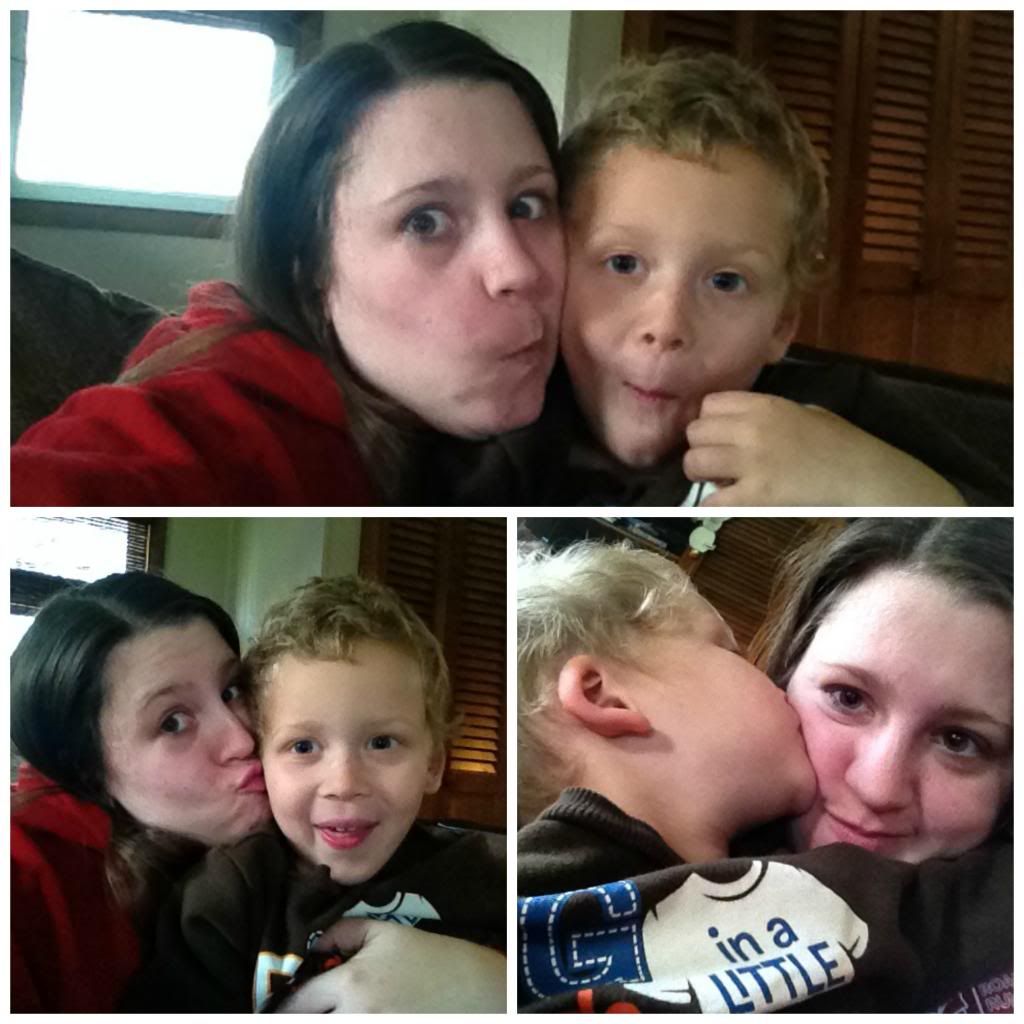 Excuse my no make up-ness, and my iPhone photos, but that's all I had at my disposal when he said he wanted to take pictures.
He also had this small conversation with my stepmom:
Grandma: "How do you know you're not a girl?"
Nephew: "Because. Girls have lots of hair and boys don't."
Love that kid. He's going to be 5 on Christmas Eve!! I can't believe it! He's getting so big! I can't imagine how I'm going to feel when it's my own child turning 5.
How was your weekend?