Remember
this post
? Well, Zach and I finally got our engagement photos back!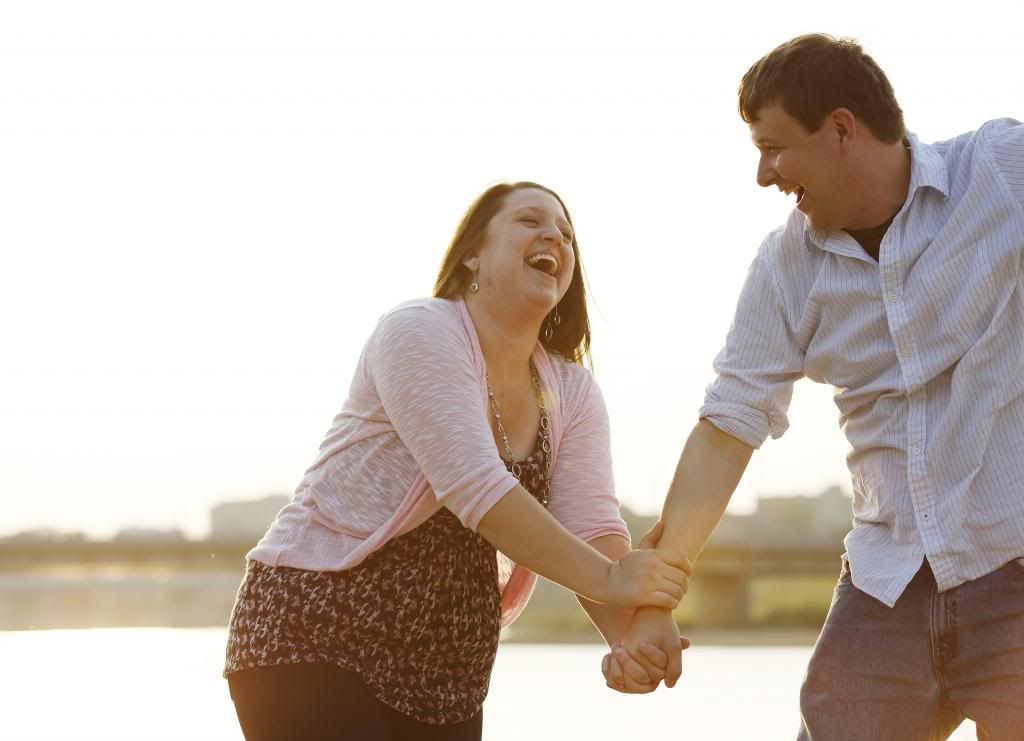 I love them!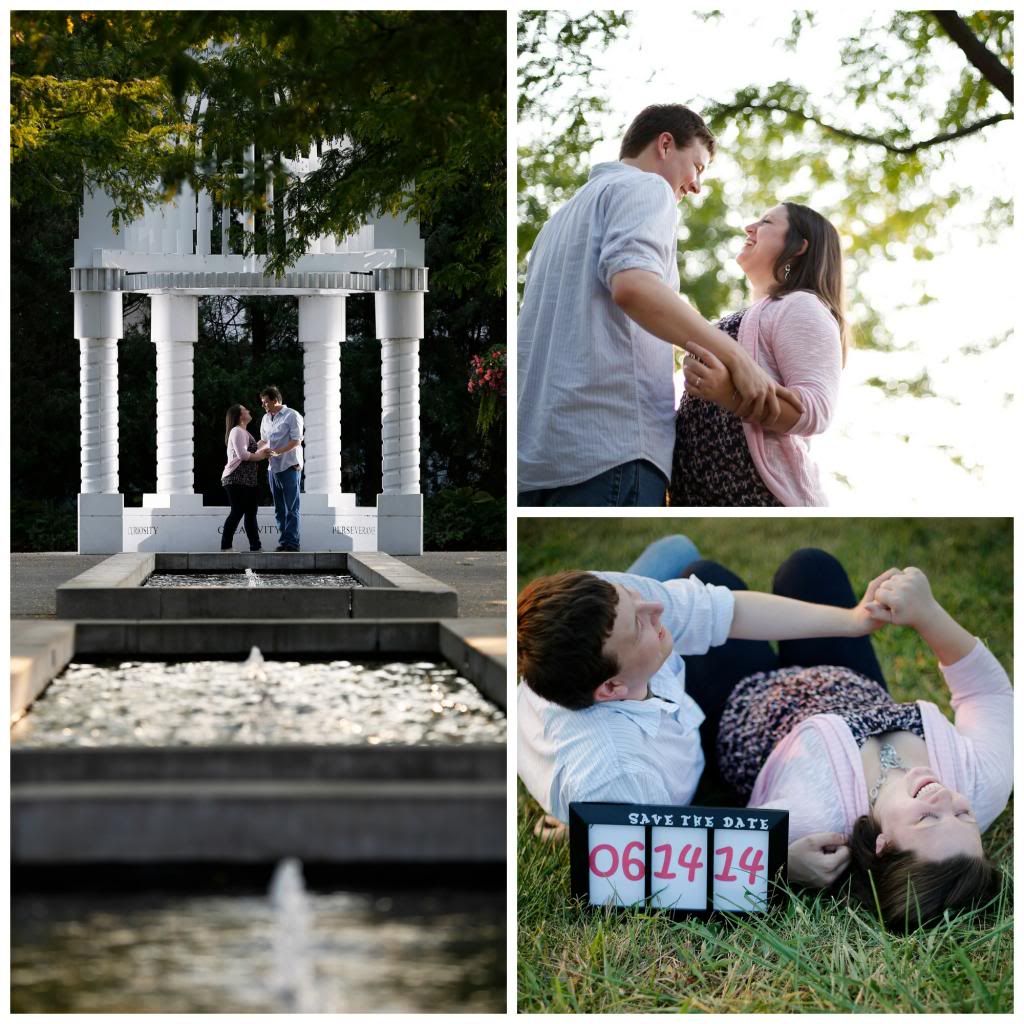 I can't decide which one is my favorite.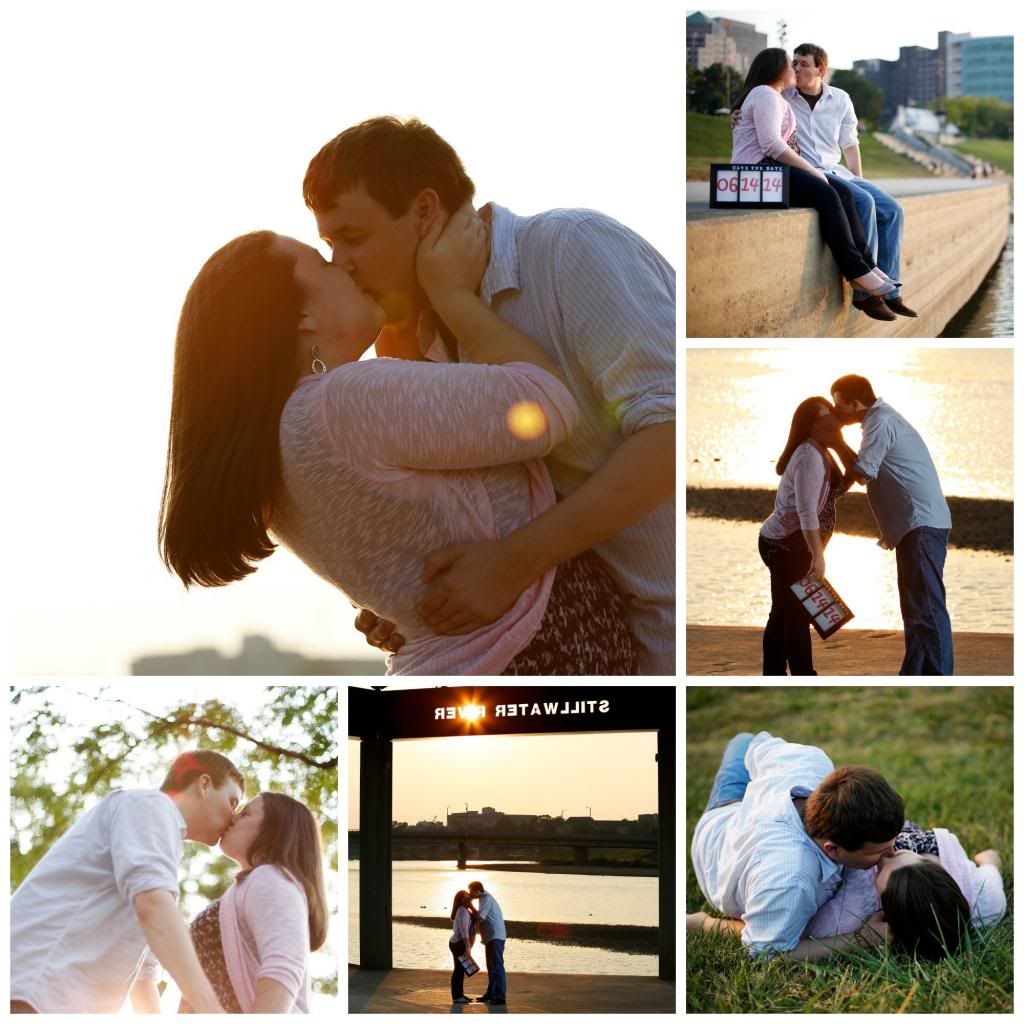 I have a picture frame that says "Always Kiss Me Goodnight" and I finally have a picture to fill it with!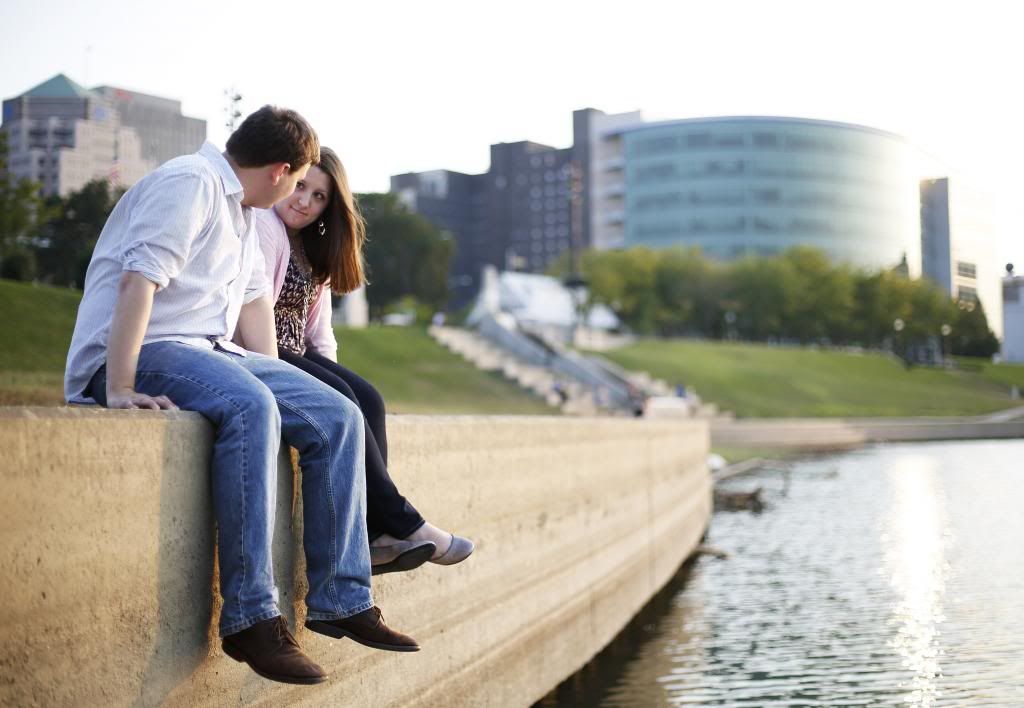 I made this one my Facebook profile picture.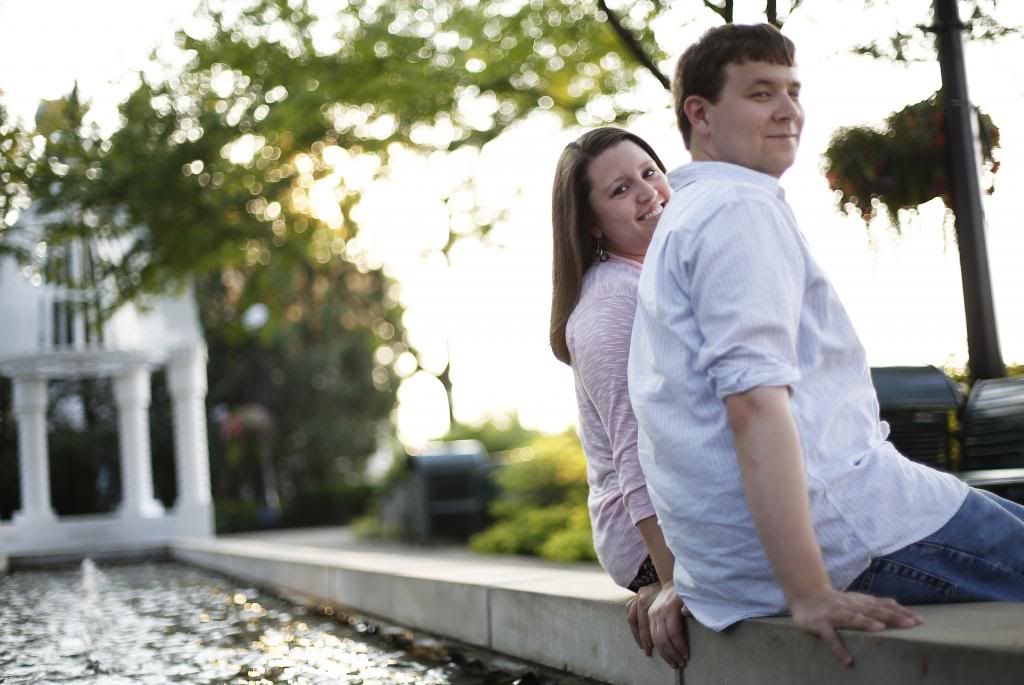 This is about the only one where we're both looking at the camera.
And the sunset was beautiful that day!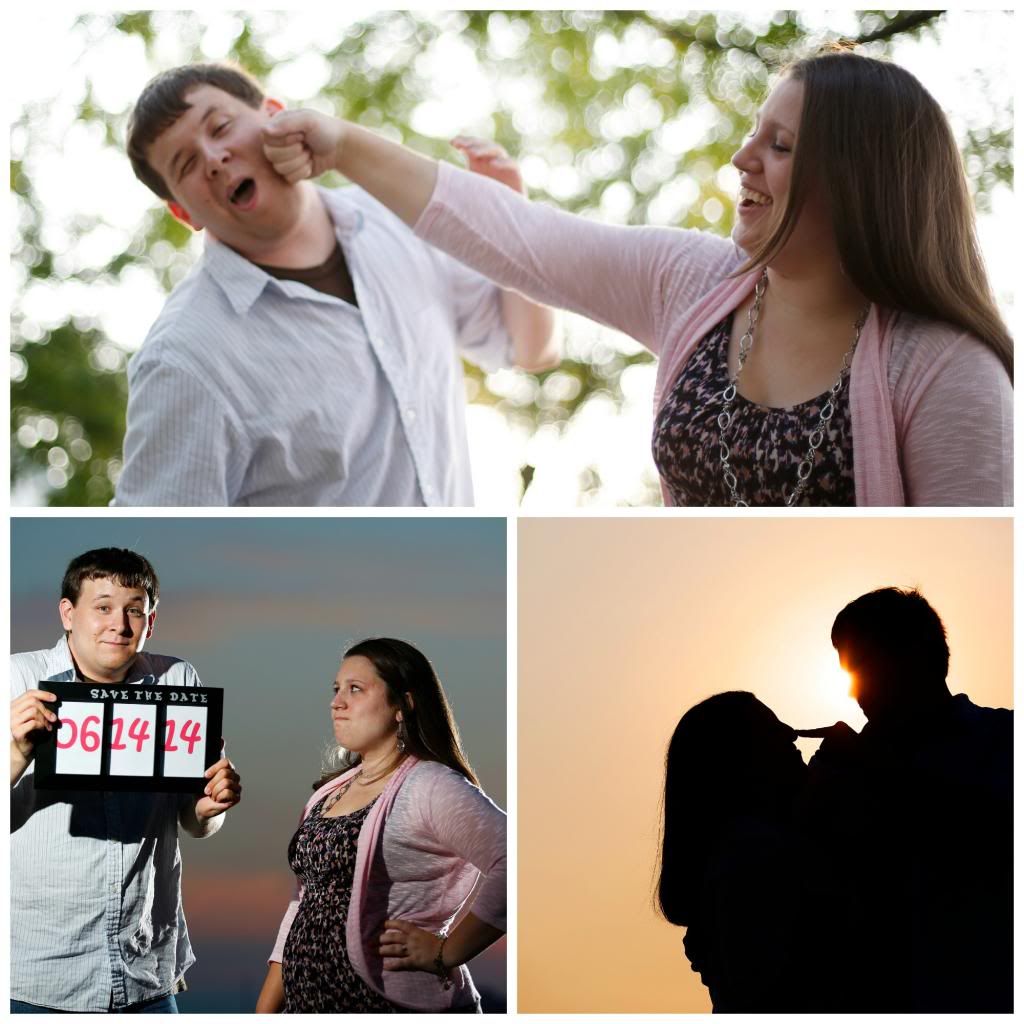 What is a Zach and Jess photo shoot without goofy photos?
The bottom right Zach was "boinking" my nose.
I love them all.
And I love us.
Which is your favorite?