Well, a few days ago I received my Secret Santa gifts!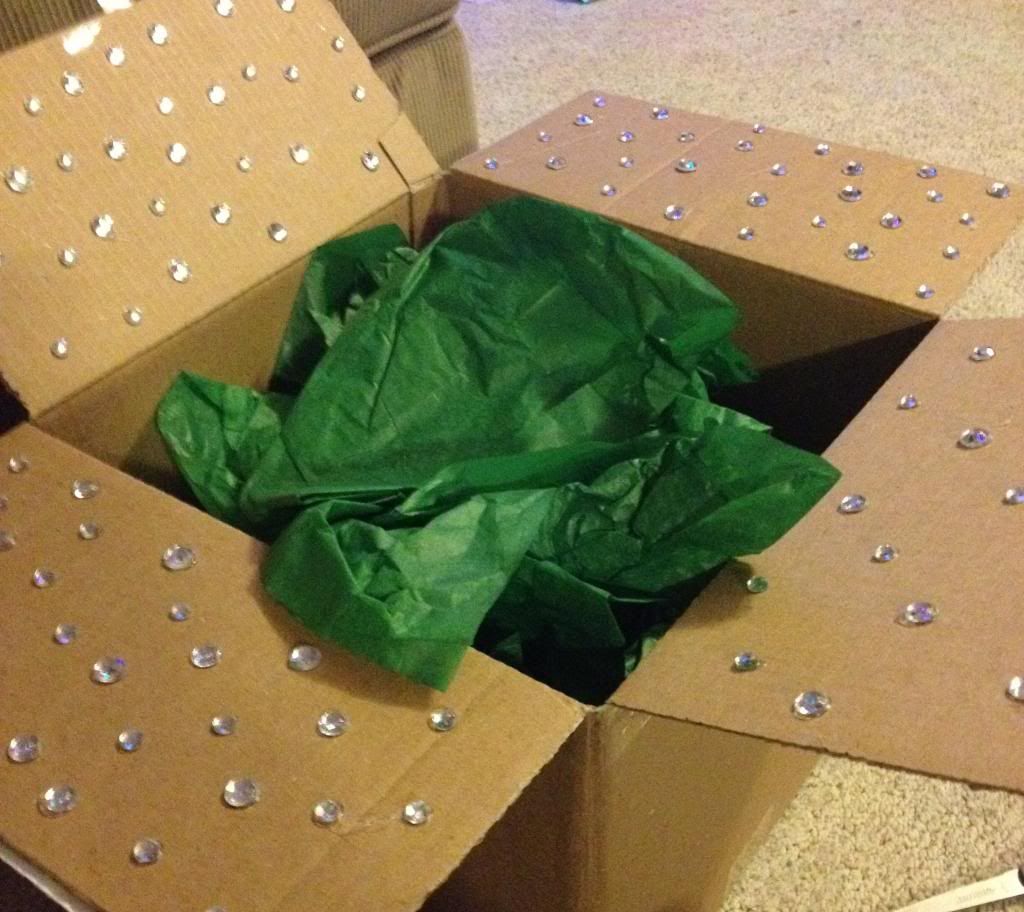 I opened the box, and my
Secret Santa
bejeweled the inside! I love it! I almost don't want to give up this box!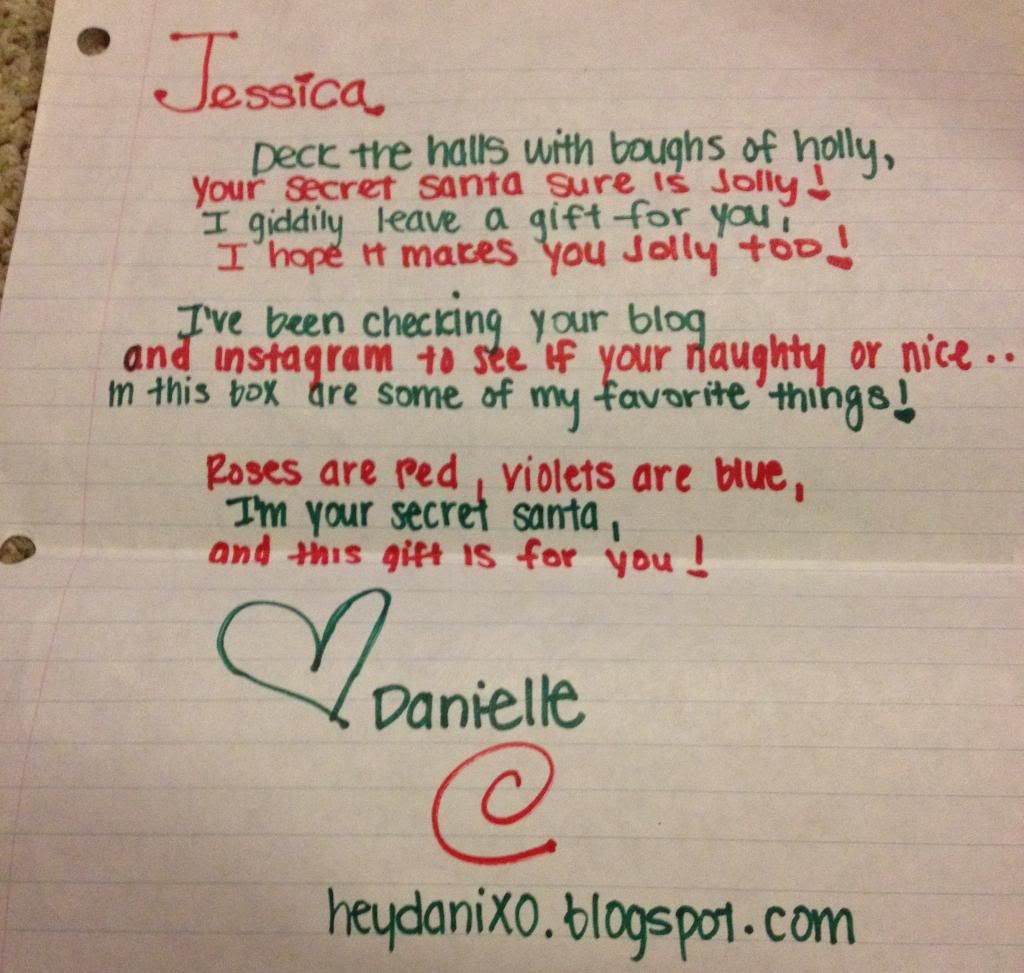 The first thing I saw was this note. I love that she made it rhyme!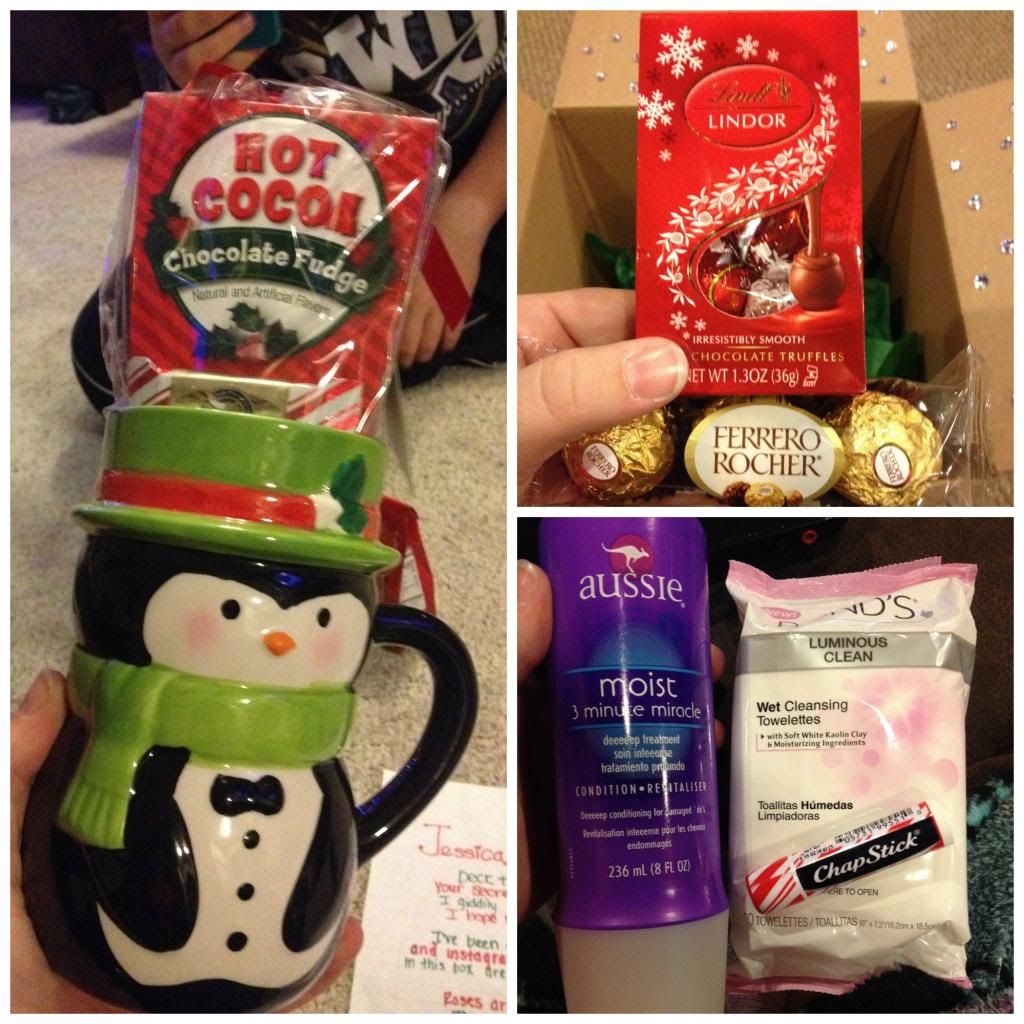 Inside my beautiful box were all these goodies!
The mug is so cute! I can't wait to make that hot cocoa one night when I'm home snuggled on the couch watching Christmas movies. And I have chocolates to eat while drinking my hot cocoa!
Of course I can't forget the beauty products! With as much as I straighten my hair, I'm sure it could use that 3 minute miracle. And I can't wait to try out my cleansing cloths. After I finish my store brand cloths. And you can never have too much chapstick! Especially this time of year!
And now I need to go stalk her
blog
! ;)
Did you participate in a Secret Santa this year?