I finally went through all my Christmas pictures and that is why it has taken me until now to tell you all about it!
Zach and I had 5 different Christmases to go to on Christmas Day and they started at 7am at my mom's house.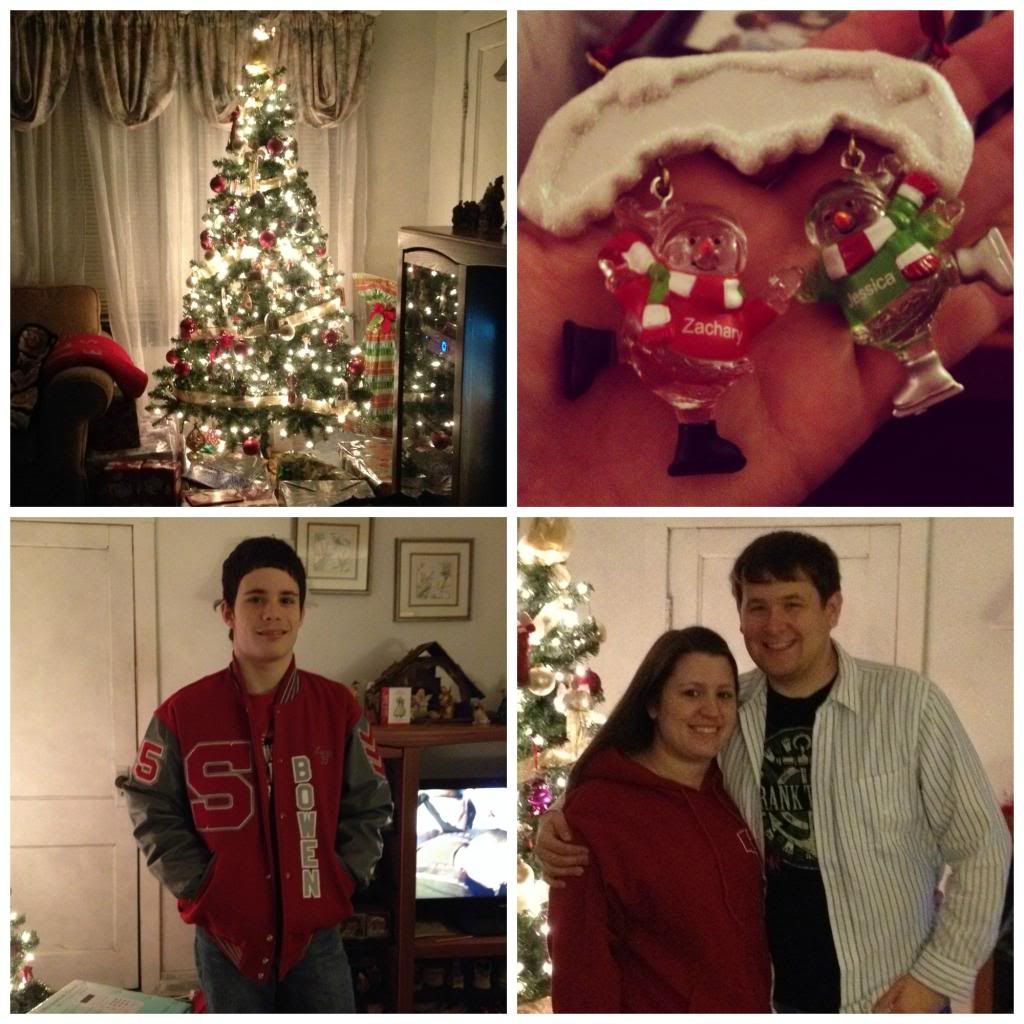 1. Mom's Christmas tree 2. Zach and I's first couples ornament 3. Bubs got his varsity jacket 4. Zach and I
The next place we went to was my Grandma's house.
1. Grandma's Christmas tree 2. Sissy and I 3. My grandma, the elf 4. Grandpa opening his gift from me 5. Grandma and I wearing our Christmas socks 6. My mom and stepdad
My grandma's Christmas decorations she's had for as long as I can remember.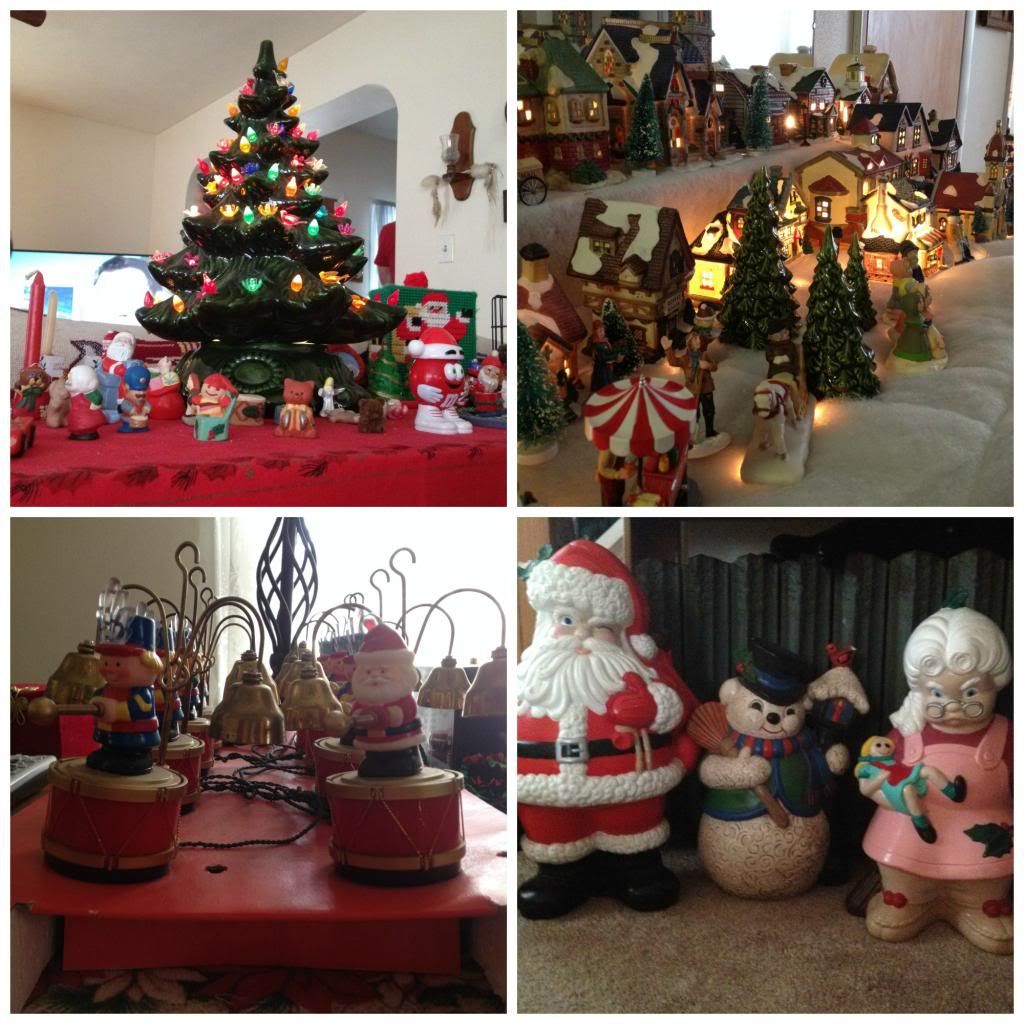 1. Her ceramic tree and toys 2. Her village 3. Her marching band 4. Her ceramic Santa Claus, Snowman, and Mrs. Claus
After that we went to Zach's grandpa's house, then his dad's house.
1. Christmas tree 2. Our niece reading 3. Our niece opening our gift to her 4. Zach wearing tissue paper
After we left his dad's house, we went to our last stop at my aunt's house.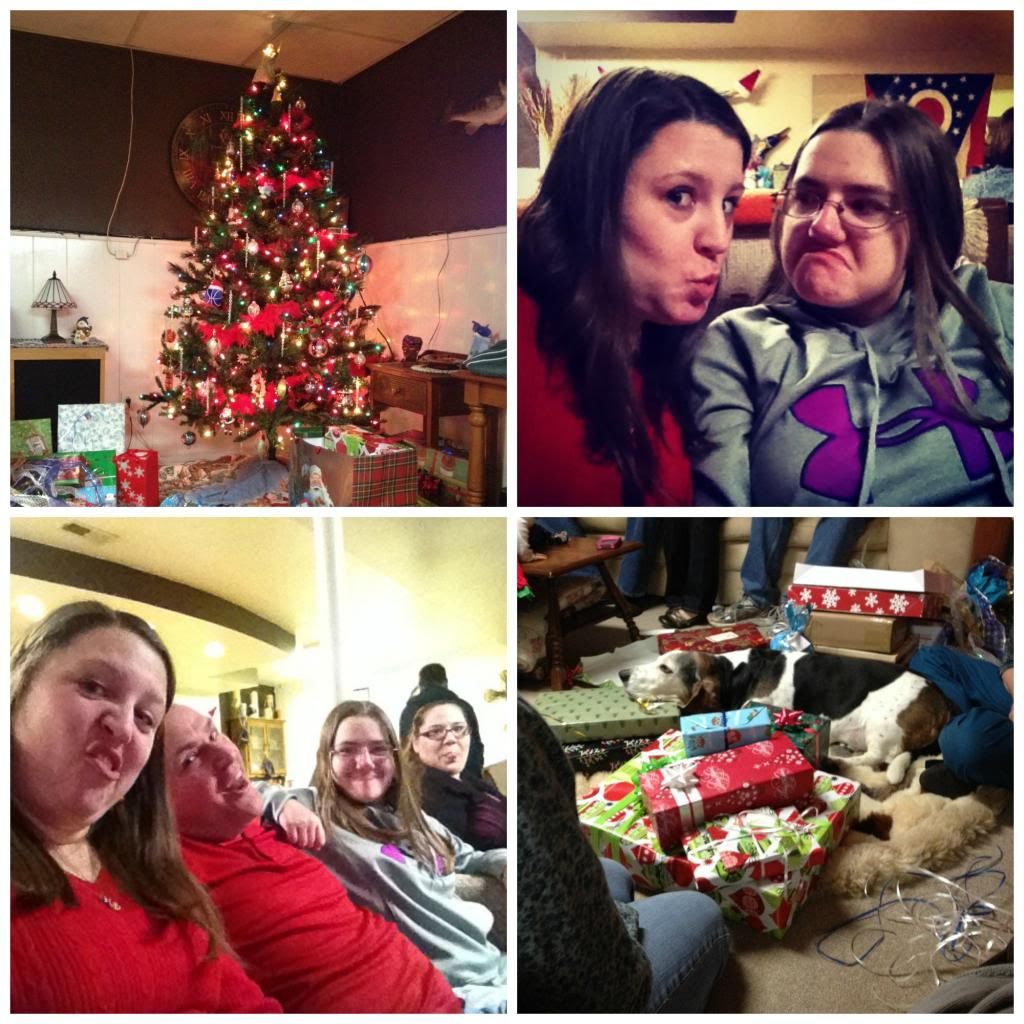 1. Christmas tree 2. Seester and I 3. Dad and his girls 4. Getting ready to open gifts
The annual Puterbaugh family picture
Christmas day was so busy but so great. I love all the time I get to spend with my family and Zach's family.
And our celebrations didn't stop there.
The day after Christmas my dad's family celebrated.
1. Christmas tree 2. Nephew! 3. Grandma got a new hat 4. A family tree gift for my grandma
A few days after that Zach and I got together with a few friends at Milano's and exchanged gifts with each other.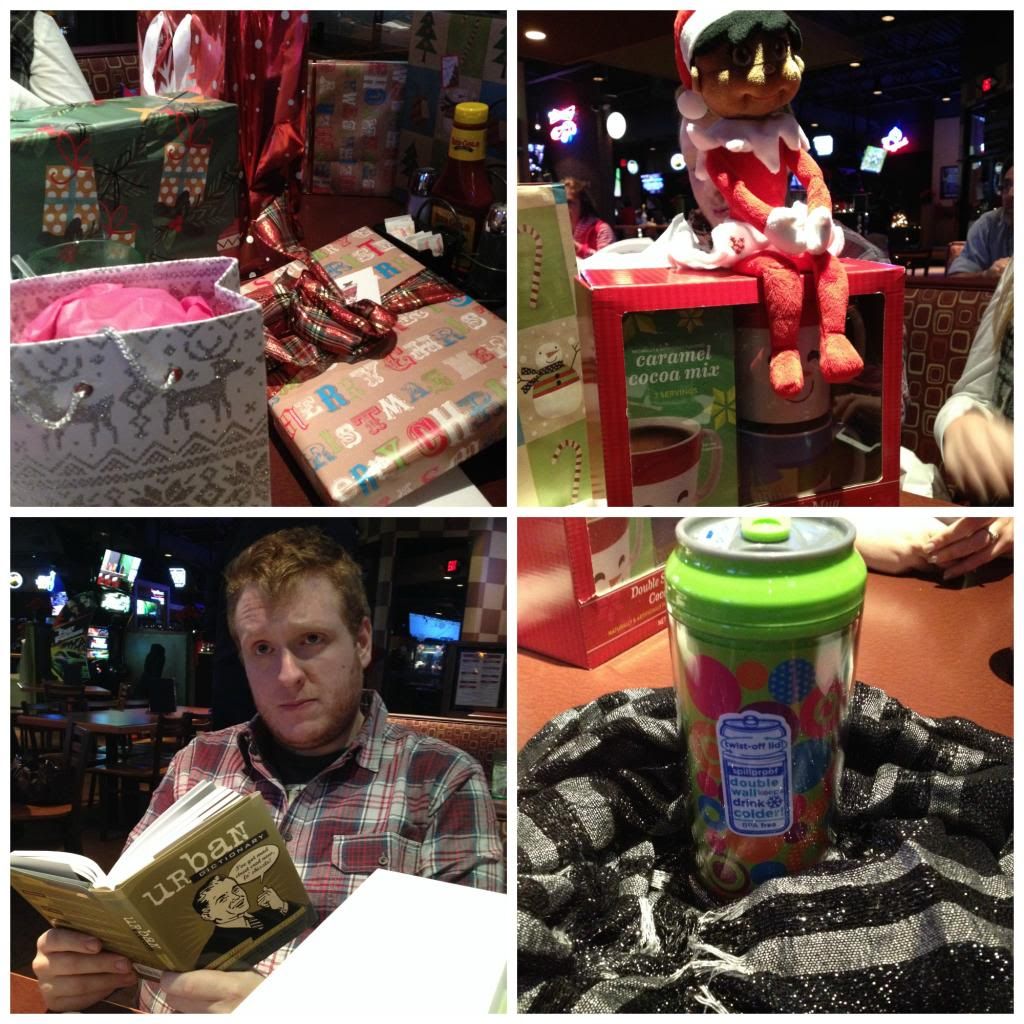 1. Presents! 2. Bridgette's elf joined us 3. Chris reading his gift from Zach 4. Bridgette gave me a pretty new scarf and an awesome double wall cup
Just this past Saturday I finally got to see my good friend and her daughter after a couple months of our schedules conflicting with each other and we exchanged our gifts.
1. Girl is smokin'! 2. Belle just hanging out under the wrapping paper 3. My new Best Friends ornament 4. Girl with a weapon.
Let me tell you, I feel so blessed! I have the best family and greatest friends a girl could ask for. I love that I got spend time with everyone. I still have two friends I haven't seen that have gifts for, but I can't wait until we can meet up!