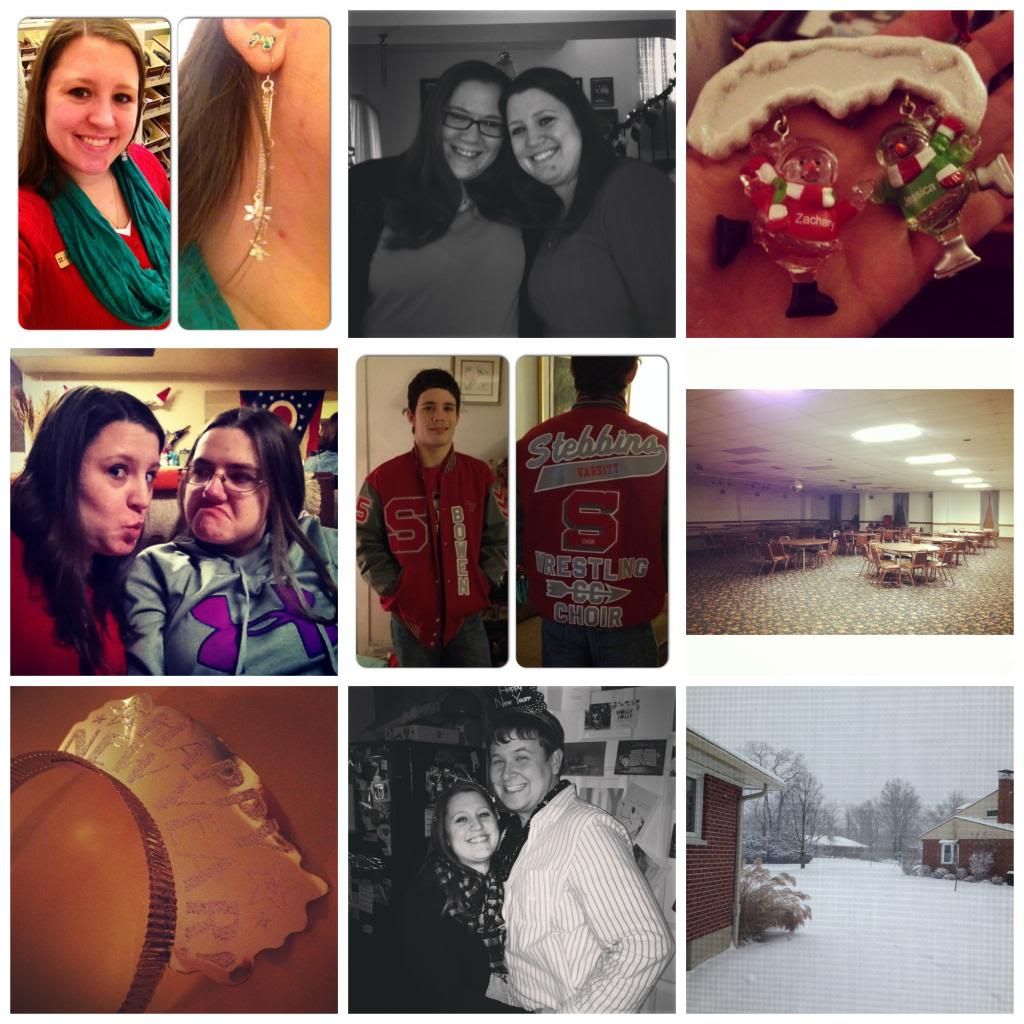 1. Festive at work for the holidays.
2. Sissy and I on Christmas.
3. Zach and I's first couple ornament from my momma.
4. Baby Seester and I on Christmas.
5. Bubs got his letterman's jacket for Christmas.
6. Zach and I will be dancing the night away with our friends and family in just 142 days! Eeep!
7. New Year's celebration at our friend's house.
8. Zach and I on New Year's Eve.
9. Spending my day off glad I wasn't out driving.
1. Princess in her new Nerf goggles.
2. Girl with a weapon.
3. Zach and I got our Christmas stockings on clearance!
4. I downloaded and printed my camera manual.
5. Zach is my Wild Winger.
6. I was the only one who had to be up early the next day and the only one awake finishing the end of Titanic.
7. My wedding to do list I want to finish in the next week.
8. My new Naked palette!!
9. Zach and I have cat toys for our future furchild.
1. My wild Saturday night: riding along with the fam on snowy highways.
2. The snow at the outlet mall had melted to almost nothing and our house was still in winter wonderland.
3. Oreo acting like a cat.
4. The forecast being wrong again.
Are we friends on Instagram? If not, we need to change that!