Every year on my birthday, that song always plays in my head once I wake up, and I always change "party" to "birthday", and "cry" to whatever I'm doing.
Since I've been MIA, for a month, and it's my 28th birthday, I thought I would make a list of 28 things of the goings on around here.
1. I had a 3 day weekend this past weekend, and it was quite enjoyable!
2. Yesterday was my bridal shower, and we got so much stuff! My family and friends laughed at me when I got excited about the littlest things. We got a vacuum and I about flipped a lid, I was so excited!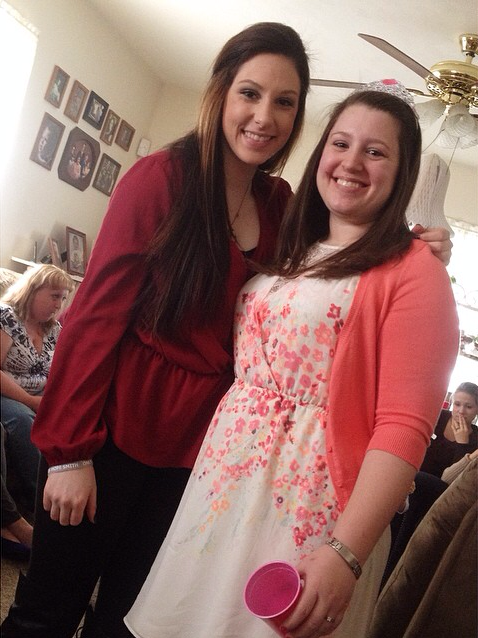 Sabrina and I
3. Our apartment looks more like a home instead of a storage unit, now that we got more pictures on the wall, and a shelf big enough to unpack our DVDs.
4. Sebastian loves watching the birds out our balcony door. He sometimes gets so excited that he runs towards the door to try and get the birds and he runs into the door. My poor kitty is going to get dain bramage.
5. We only have 68 days until our wedding!!
6. Last week we sent out invitations!
7. Zach's birthday was last month and we celebrated with a tye dye cake and friends.
8. We also celebrated our friend's birthday that same week.
9. I received my first birthday card this year from Zach's mom and stepdad.
10. My sister is letting me borrow her book, The Fault In Our Stars. I'm not finished with it, but it seems to be good. She keeps asking me how far I've gotten, and I really haven't got that far on it.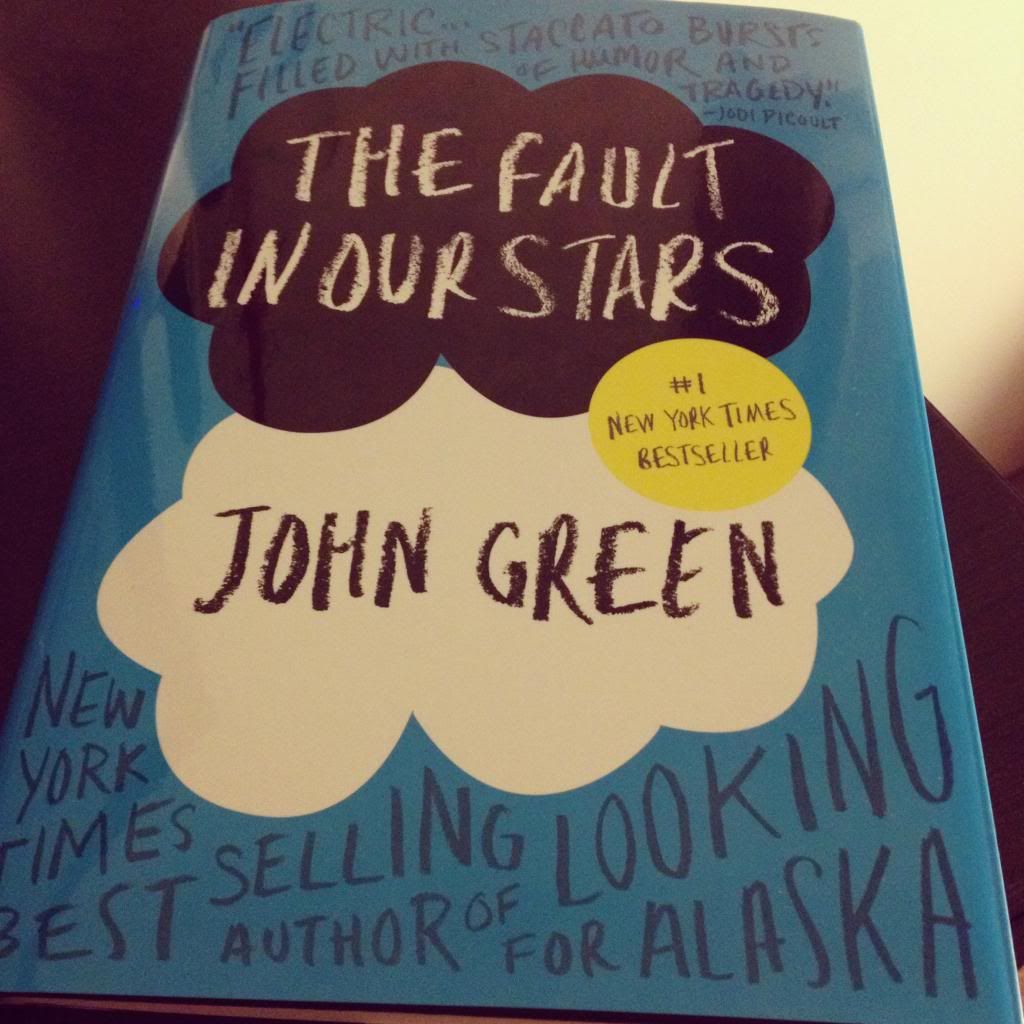 11. Zach gave me one of my presents early and it's already half burned.
12. We received our first wedding present last week, and I can't wait to bust them out!
13. My birthday coupons have started rolling in and I can't wait to use them!
14. Tomorrow is my friend's birthday and we're going on a double date with her and her husband to celebrate our birthdays!
15. All of the important things are booked and taken care of for the wedding and now I'm just excited for it to get here.
16. Zach also got me seasons 4 and 5 of The Big Bang Theory and I can't wait to watch them!
17. My friend Sabrina agreed to do my hair and my bridesmaids' hair for the wedding!!
18. I've been on this scary movie kick, and I just bought Scream 2 and Scream 3, and I want to get the first one along with other scary movies. (I know the Scream series isn't all that scary, but I like them.)
19. Another one of our friends said she would marry us on our wedding day!
20. My mom and I booked our wedding cake. We're doing cupcakes and it will only cost $140!
21. Zach says I'm 21 with 7 years experience.
22. We received 2 RSVPs this weekend!
23. I've been watching a lot of Gilmore Girls and am halfway through season 5.
24. I can't wait to start calling Zach my husband.

Fiancé is a weird word.
25. We ordered Zach's wedding ring and it came in the other day. Hopefully we'll be able to order mine this week!
26. I'm considering getting a new phone when my contract is up. I have an iPhone 4s and I'm considering the Samsung Galaxy S4 (or S5 depending on price). Thoughts?
27. I found this on Google and considered putting it on Facebook, but I probably won't. It is funny though!
28. HAPPY BIRTHDAY TO ME!!!