It's been a little while since I last
posted
. And I've been trying to find time to write this post, and here I am!
Every Spring and Fall my company collects money for the March of Dimes. In the Spring, there is a March of Dimes walk at Paul Brown Stadium that my district walks in. This year I got the opportunity to walk in it, as well as the Dayton walk at the University of Dayton, the day before.
Saturday was the Dayton walk, which was a 5K. I walked with my coworker and friend Laurie.
It was a beautiful day for a walk.
Throughout the walk there were signs that said "One day...".
And before we knew it, we had walked the 3.1 miles to the finish line.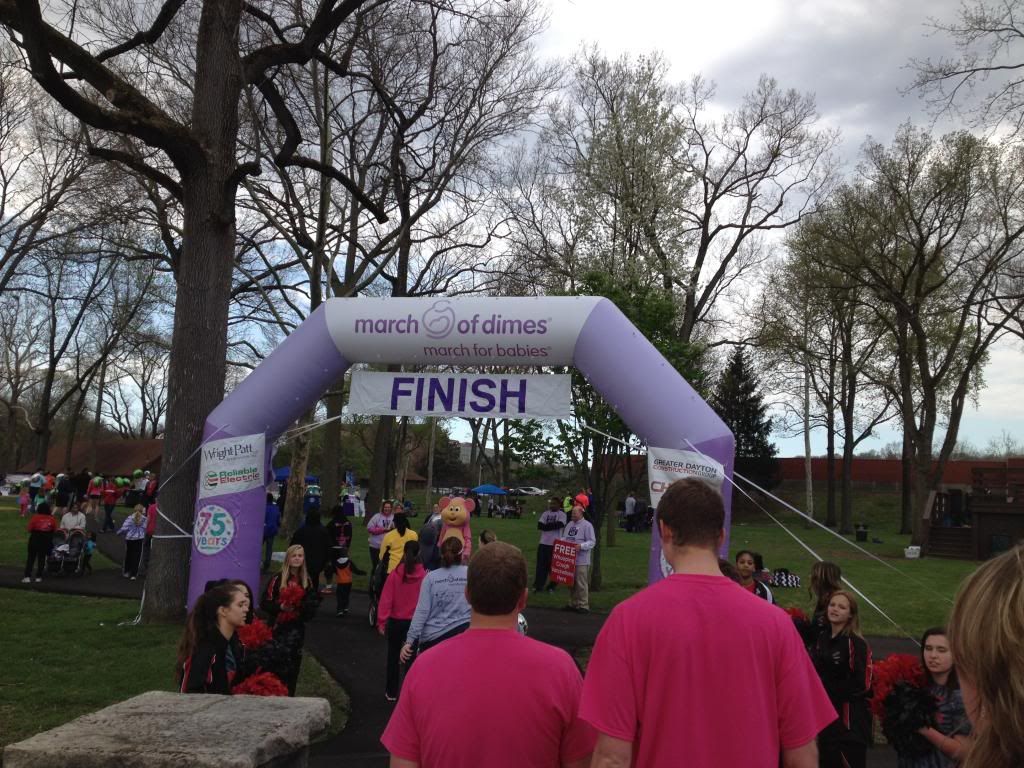 It was a nice walk and it made me look forward to the one at PBS.
Sunday, I met up with my manager and her family and walked with them from PBS to Newport on the Levee and back.
Before crossing the river, they had the ballpark open and you could walk around the field before continuing on the walk.
After the ballpark, we made our way to the walking bridge to cross the Ohio River.
The day was even more beautiful than Saturday.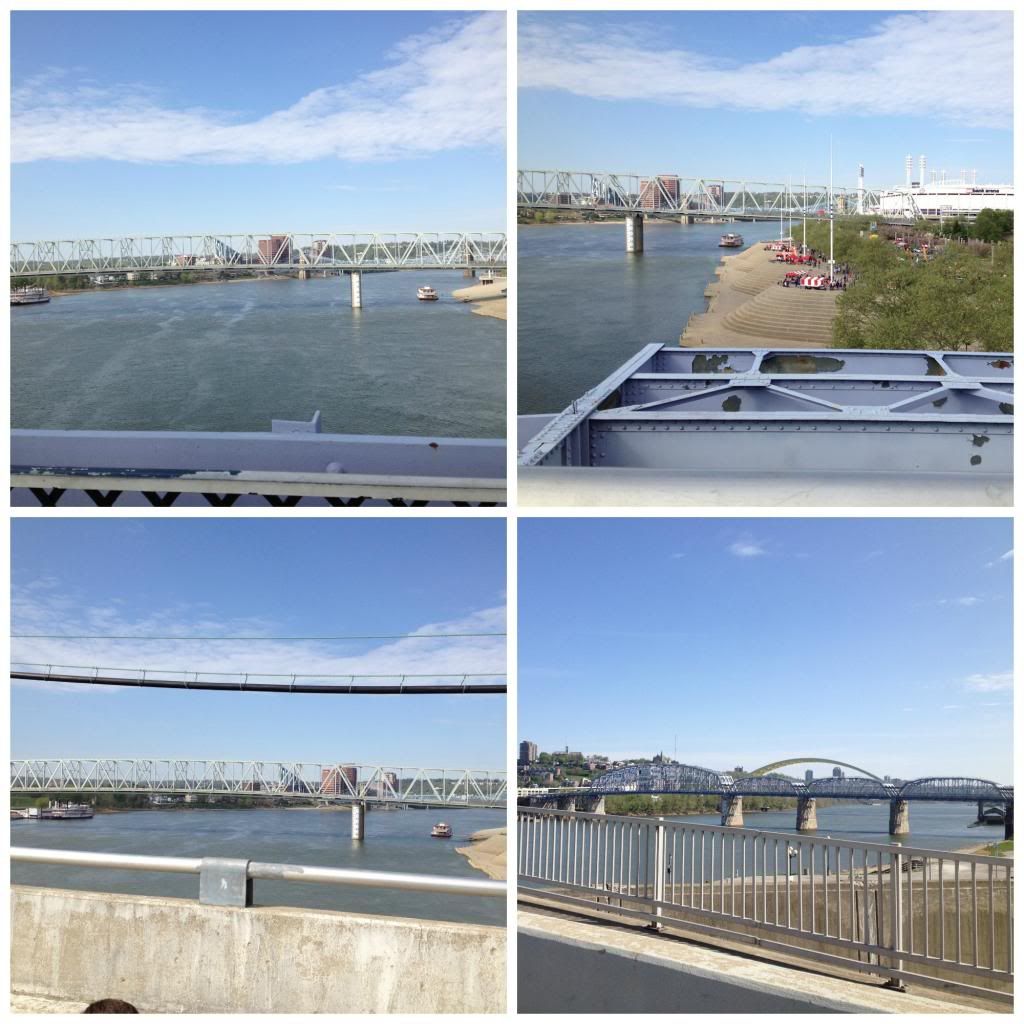 We didn't actually walk through Newport on the Levee, just by it before making our way back into Ohio and to the finish line.
At the end of the walk there was sprinkler thing going and my manager's family ran through it.
It was another fun day, and I can't wait for next year's walk.