So awhile back, I briefly
mentioned
my bridal shower, but never fully told you all about it.
Well, I finally uploaded all my photos for the last couple of months and have so much to tell you!!
The day before my
birthday
was my bridal shower.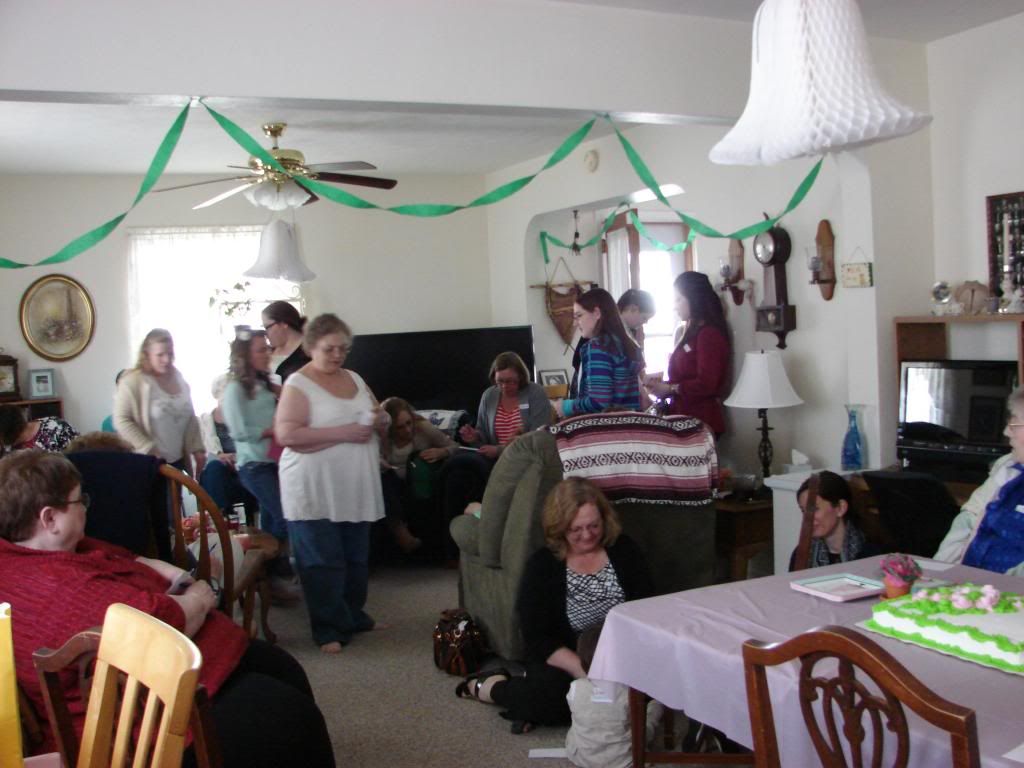 I'm sorry for the bad picture quality. I wasn't behind the camera.
A lot of my family and friends came and celebrated with me and ate veggies and good cake!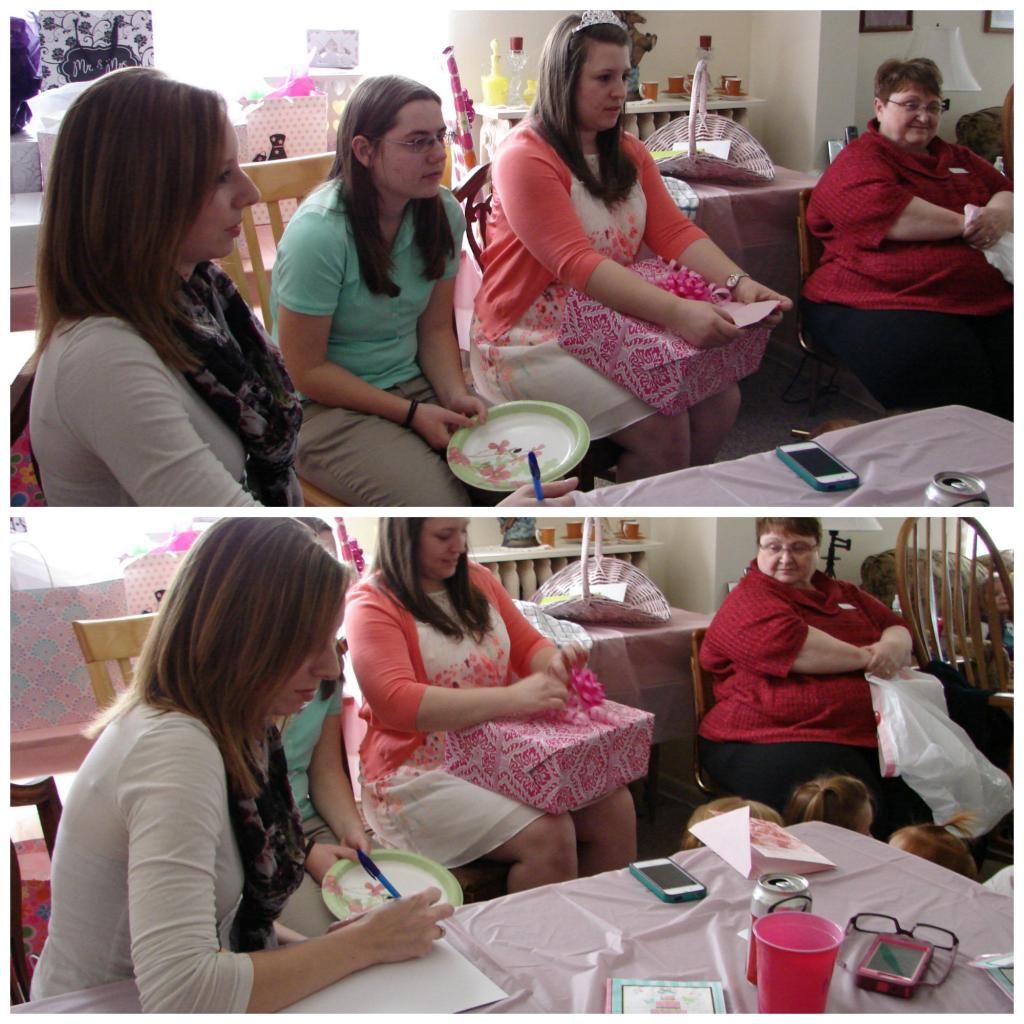 My grandma recruited my sister to make my ribbon bouquet and I recruited my MOH to write down everything we received.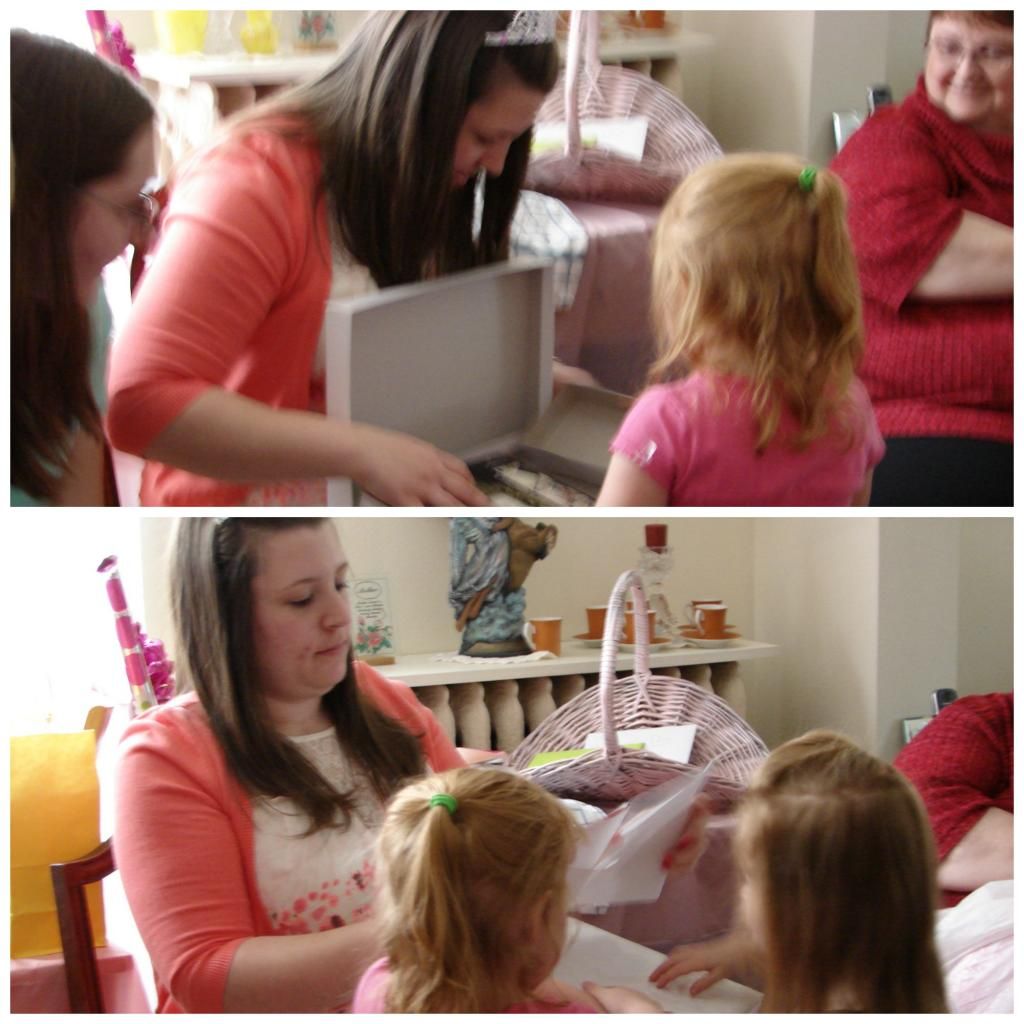 Randomly I had gift opening helpers, being my friend's daughter, and a family friend's daughter.
Love my sister's photobomb.
Zach and I received so many gifts, and only 2 were doubles.
And I love my Keurig!
It was a great day and I'm so grateful to everyone!