Two weeks before the wedding was my Bachelorette Party!
My MOH and my sister planned the whole thing, except I got to choose our dinner location.
In all my Bachelorette glory!
On the way to dinner I tried to take a selfie of all of us, but it didn't work out so well.
So I took a better one while we were waiting for our table.
And a Strawberry Daiquiri was the perfect way to start off the night!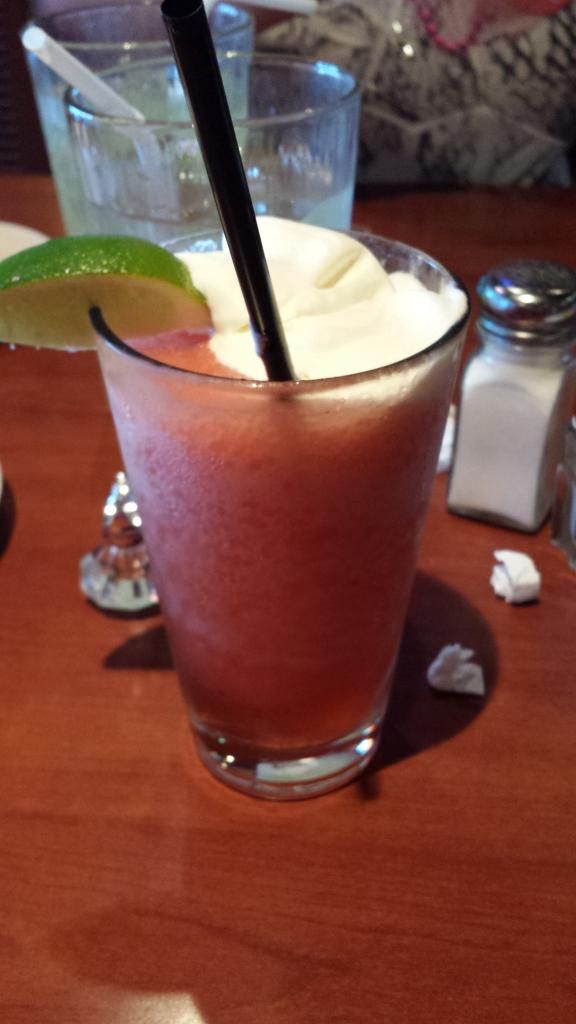 After we ordered our food my sisters and I got a little goofy.
My youngest sister always makes this face. Her profile picture on Facebook is of this face at the wedding.
Since my baby sister is only 17, the night was a little more G-rated than a normal bachelorette party and I was completely okay with that. I'm not into extremely kinky things, or going "clubbing".
We ended up playing games at our apartment.
We played Spin the Bottle with shots. I didn't get any pictures of that game. To play, there was a circle of shots of random drinks: soda, alcohol, water, drink mixes, and each drink had a question about me with it. Each person spun the bottle and asked the question aloud. If she got it right, I had to take the shot, if she got it wrong, she took the shot. When I spun the bottle I had to choose someone to answer the question, before reading it.
It was a really fun game, but I ended up drinking most of the shots. My girls know me so well!
The second game we played was Pin the Penis on the Man. We each drew our own penis and had to pin it on the man. I got pictures of this game, but for privacy reasons, you only get to see this one.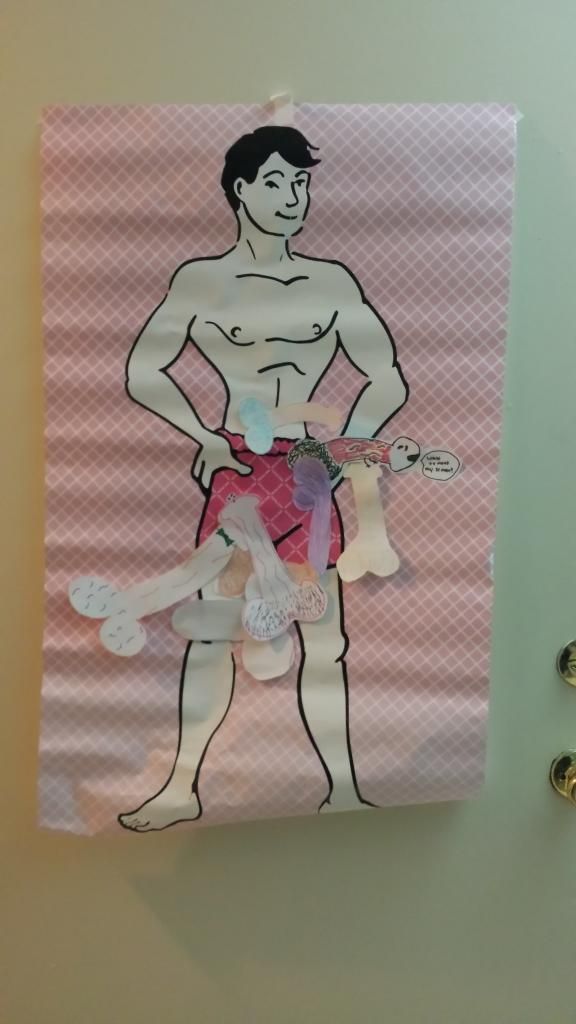 Since most of us are old ladies with careers, most of us were tired by 11, and 3 girls left after this game.
Once they left we put in Bridesmaids and started watching it and halfway through my stepmom picked up my sister and another girl left. After the movie was over my last friend left, and my sister and I went to bed.
Even though it wasn't as crazy as some bachelorette parties, I had a great night with all my friends.