(This post was intended for Monday, but I just forgetting to hit Post!)

I am so excited for it to be December and the Christmas season!
It is my favorite time of year!
This long 4 day weekend was amazing!
I ate way too much, as I'm sure most of you did.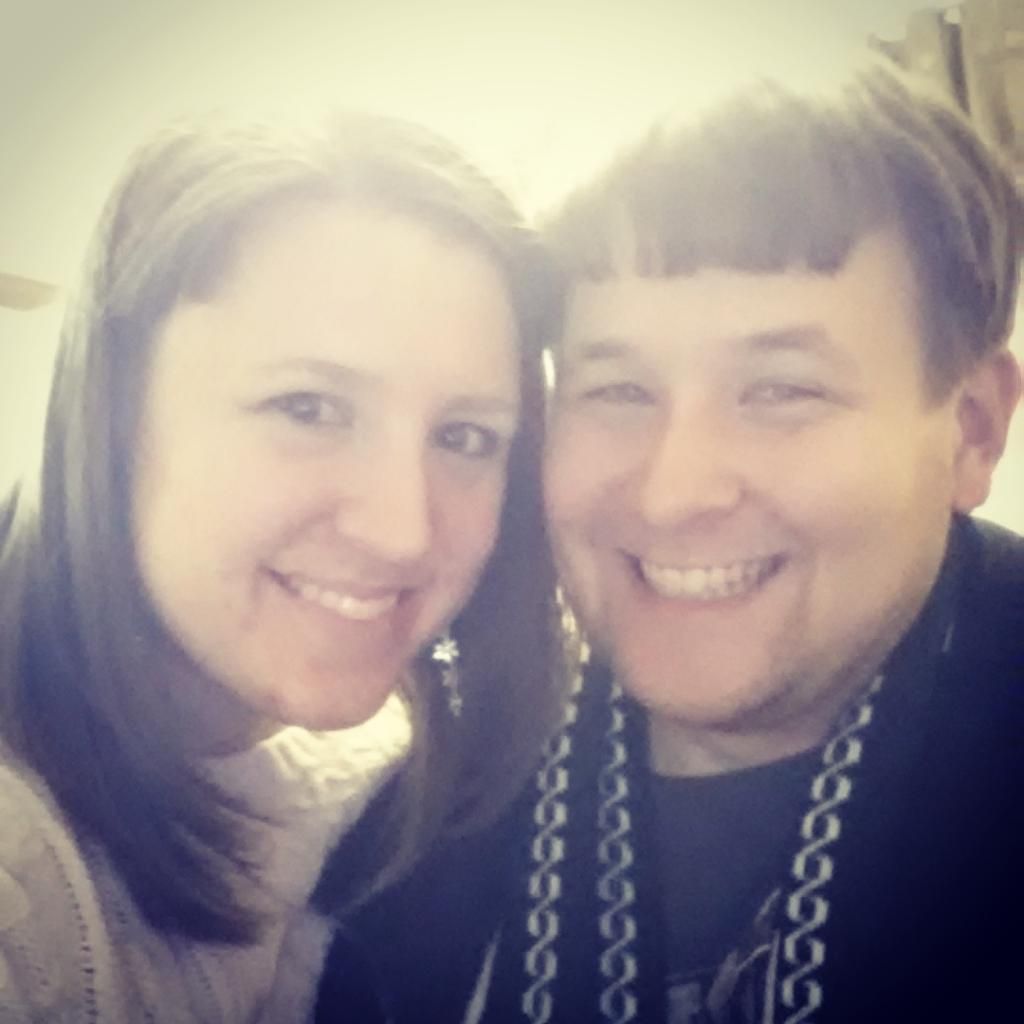 But this is the only picture I took.
I spent my time with family and my phone and camera were put away.
After dinner, Zach and I met up with our friend and her mom and I went Black Friday (or Thursday, in this case) shopping for the first time in my life. I've always been on the selling side of things, so being on the consumer side was interesting.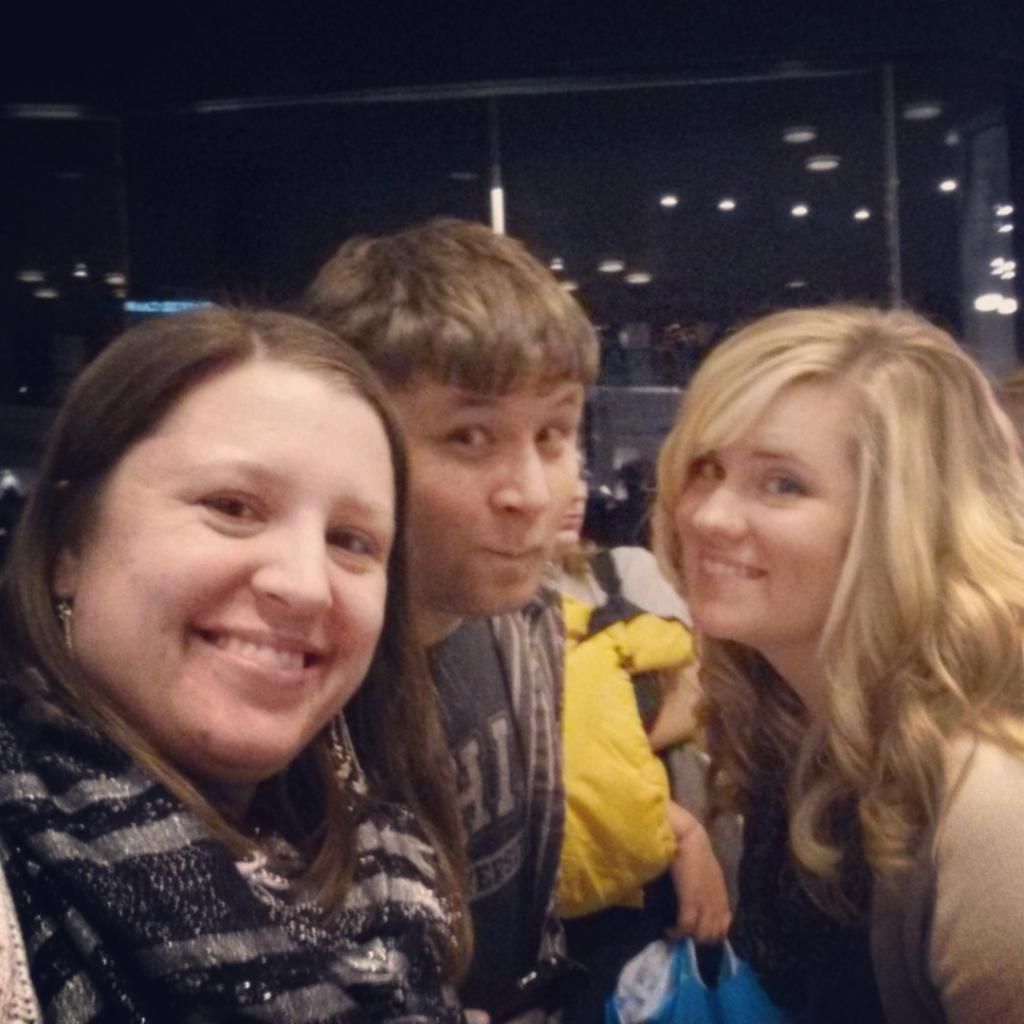 Waiting in line to get free t-shirts!
It was fun, and we didn't go out early enough to wait in line, except when checking out.
Friday night was my dad's family thanksgiving and I again ate way too much.
I didn't take any pictures, but later that night I found this selfie my brother took with my phone.
The rest of the weekend was pretty lazy, except Sunday we decorated for Chistmas.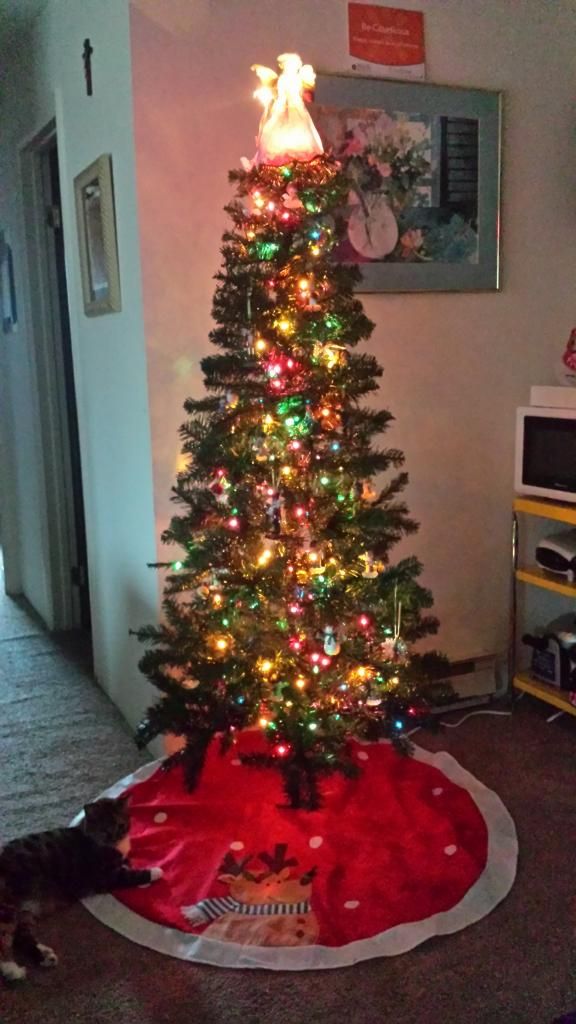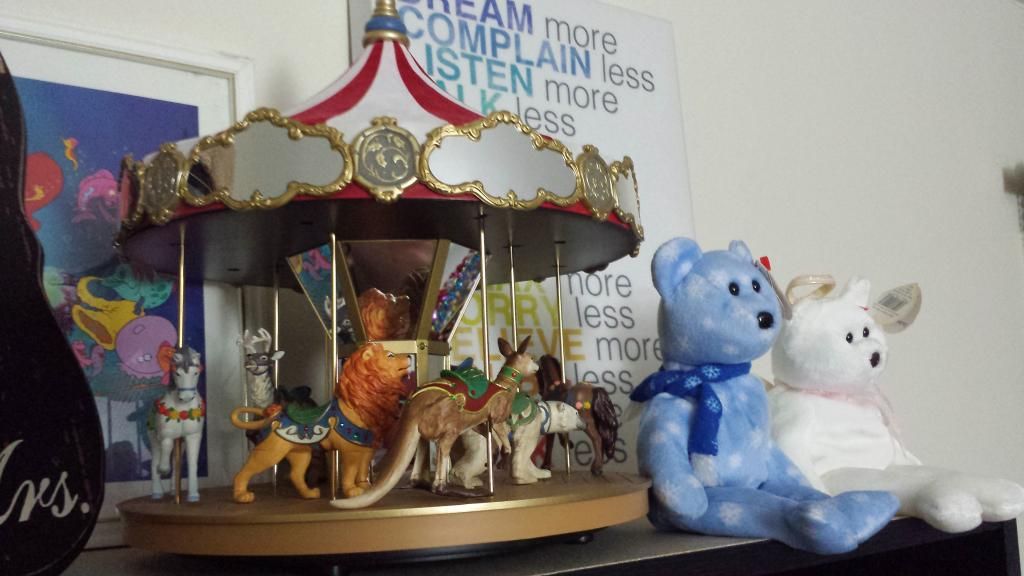 1. Our beautiful tree
2. Our first couple ornament
3. Some of my favorite ornaments, 2 of which are part of different Hallmark series
4. Our tree Angel and snowman tealight holder
5. One of our wall shelves with 2 shelves decorated
6. Holiday beanie babies
7. My Hallmark carousel and more beanie babies
8. Our stockings
I am so excited to be able to celebrate Christmas this year with my husband!
Our first married Christmas and being in our own place!
It's going to be a great season!