Last Tuesday was my birthday!
I turned the big ole 2-9!
I didn't do much for my birthday this year, except go out to dinner with a few friends.
We went to Milano's and had fun just enjoying each other's company.
My friend Danielle gave me a birthday gift and I loved the gift bag so much I took a picture of it.
She got me a bag of dark chocolate covered raspberries, a plastic mason jar cup, Yankee Candle scent beads for my desk at work, and some Yankee Candle car air fresheners. (She used to work at Yankee Candle and she still gets great deals sometimes.)
It was fun just relaxing with friends and good food.
The lighting was terrible so Danielle and I both look like we have a funky eyebrow.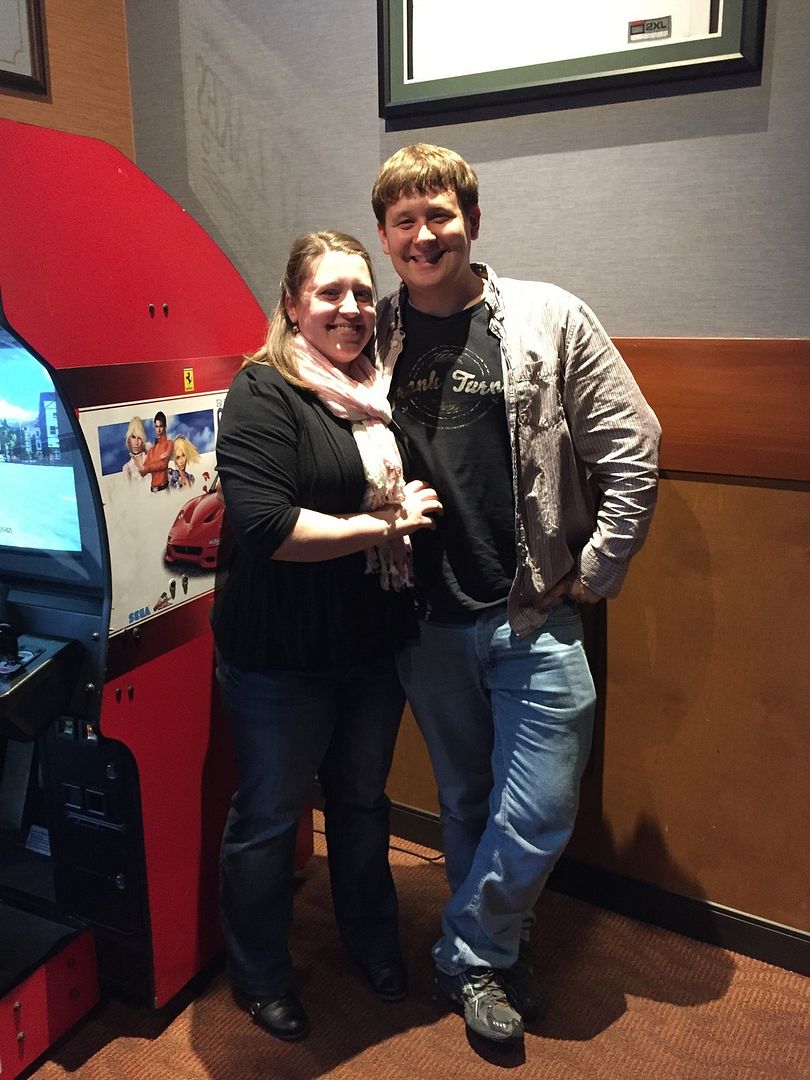 Next year is my 30th birthday and I'm already starting to plan it!!
Anyone have any great ideas I need to work into my plans?