Sunday was Zach and I's
one year anniversary
and a few months ago we decided to take a weekend trip up to Lake Erie.
Our first vacation
together was to there and we thought it was a great idea to go again for our one year anniversary.
Saturday morning rolled around and we both got up, showered, and hit the road.
We decided to make a stop on our way out of town to one of our favorite coffee houses
(even though we barely get to go there)
Ghostlight Coffee
.
We drove the 3.5 hours north and stopped in Downtown Sandusky and walked around and ate lunch.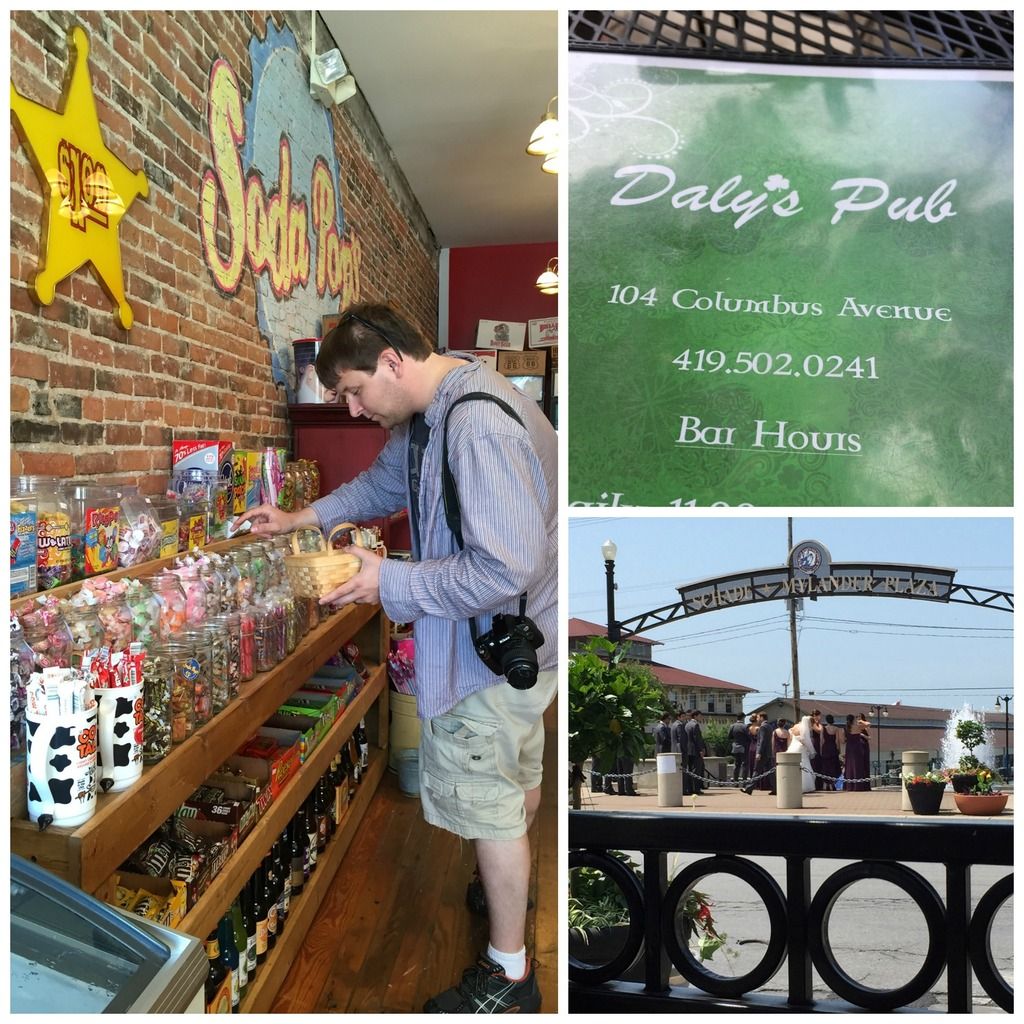 When we were walking around, Zach found a really neat candy shop and bought a whole bunch of taffy. We decided to eat lunch outside, and saw a wedding party taking pictures near the fountain.
After walking around a little bit more, we went and checked into our hotel, then went to the Marblehead Lighthouse.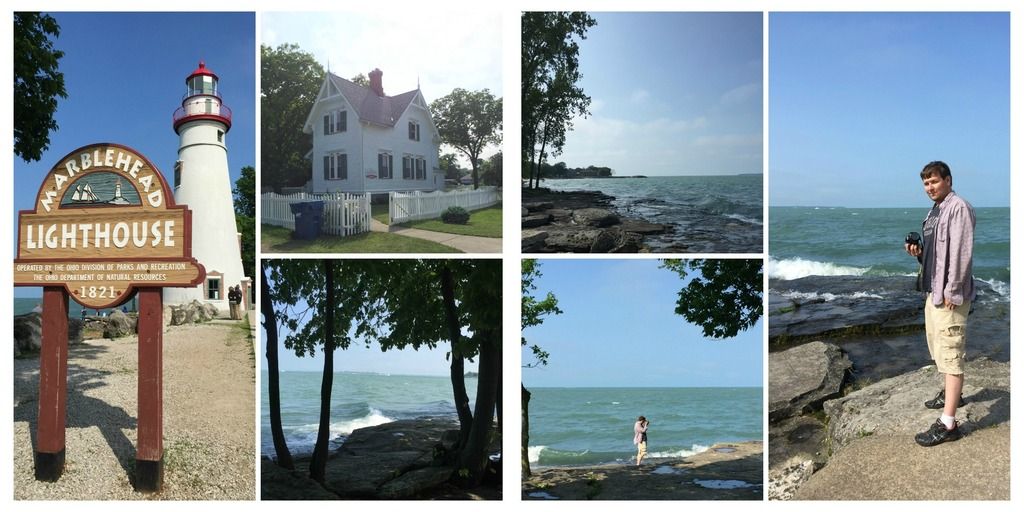 Being a lighthouse it is right on the edge of the lake. The house on the grounds is a museum, but it was closed along with walking up to the top of the lighthouse.
After leaving there, we visited the Goodwill down the street from our hotel (which was really nice, compared to the ones around Dayton), then found a mini golf course across the street from Goodwill.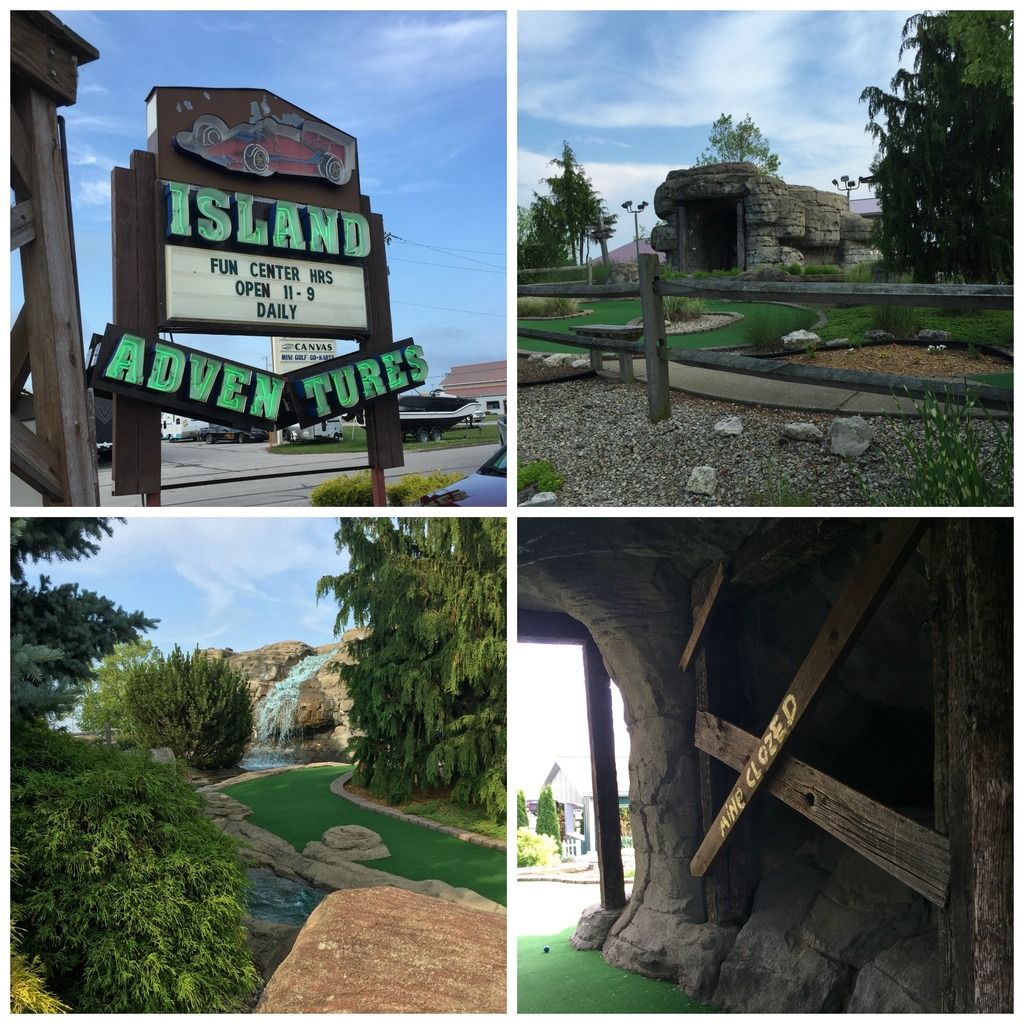 The course was nice, but we ended up waiting once we finished every hole for the family in front of us that kept arguing.
After finishing the course we walked next door for dinner.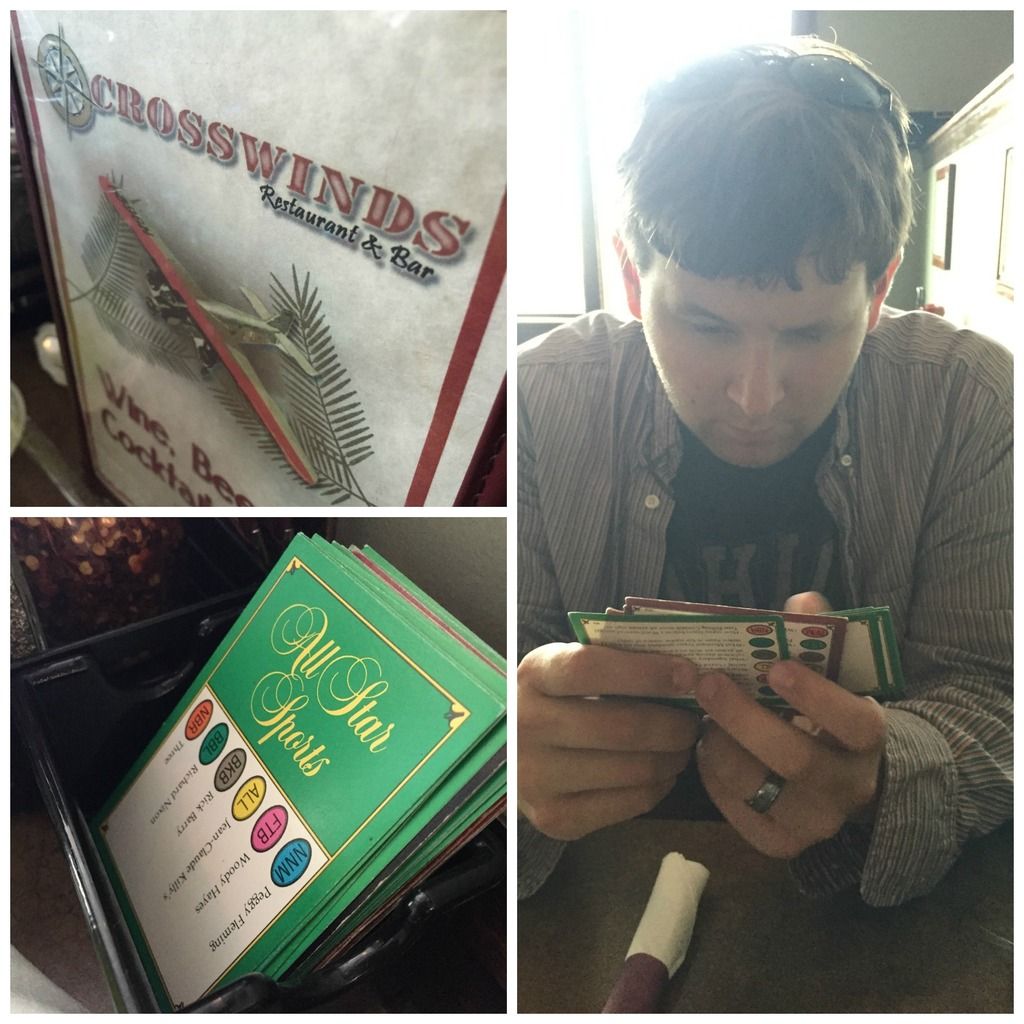 After dinner we went back to our hotel room and relaxed and watched Harry Potter and Hunger Games on ABC Family.