It seems as though my posts have been few and far between.
Well, I'm back! And I'm vacation for the rest of the week so I plan to get a few posts prepared!
I've been enjoying lots of time with family and friends doing various fun things!
October was a busy month. Almost every weekend we had something going on.
The second Saturday of every month is family dinner at my dad's house. We usually have dinner and play board game and enjoy each other's company. Last month instead of the board game, we went to a local corn maze and did the maze in teams of boys against girls.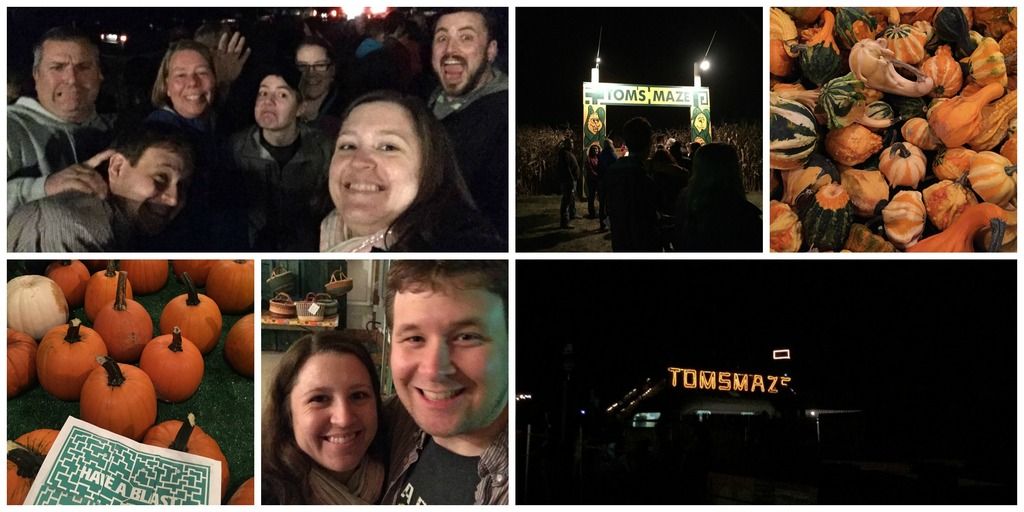 The boys won, but only by a few minutes.
The next weekend we walked in our local Making Strides Against Breast Cancer walk.
Our team raised a total of $4,800+ for the walk, and our team goal was $3,500.
We have so many ideas for fundraising next year so hopefully we can crush our goal again!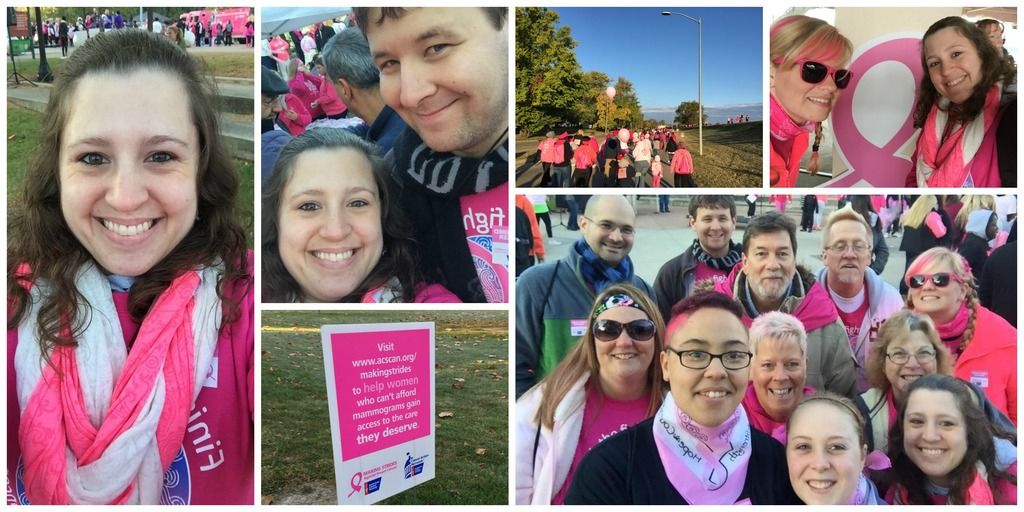 The next weekend, we joined a lot of my family in Michigan and celebrated my cousin marrying his middle school/high school sweetheart.
The ceremony was a beautiful and intimate catholic ceremony and the reception was in this rustic restored garage. It was perfect for their personalities.
They were both glowing and happy the whole night.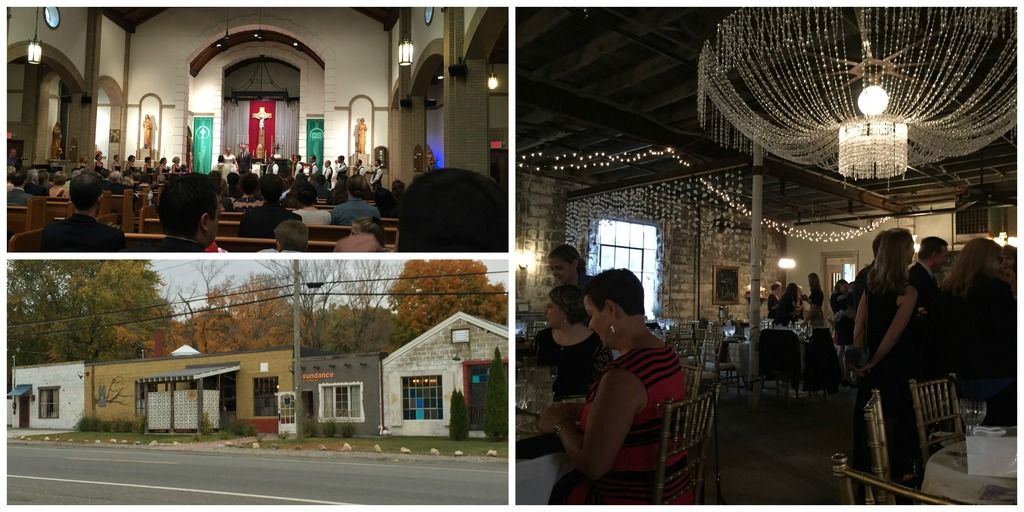 The next morning before driving back home, my aunt and uncle hosted a brunch.
The restaurant was right on Lake Michigan so of course Zach and I stopped and got some photos.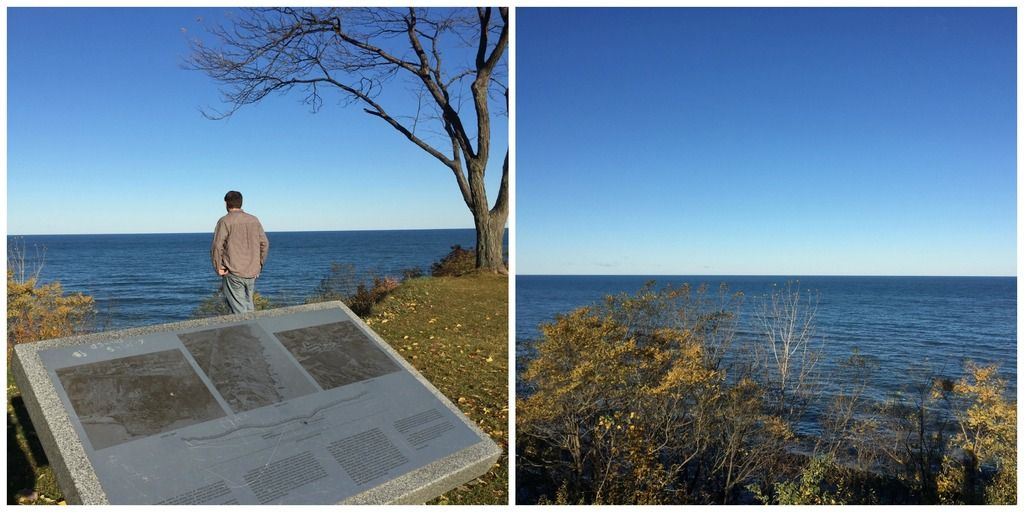 The last weekend of October was Halloween, so we finished the month off right by carving pumpkins and dressing up!
My pumpkin is the cat.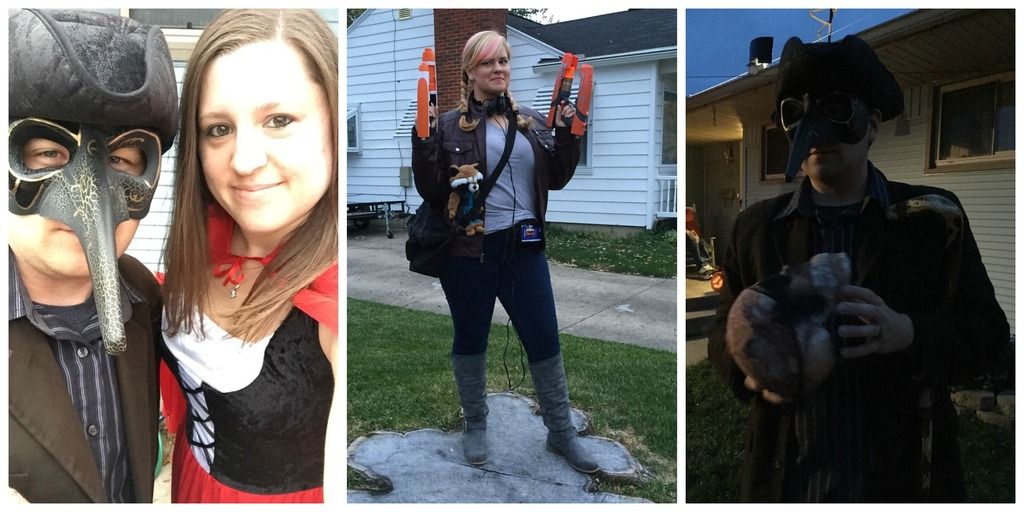 I'm not sure what Zach was exactly, someone called him a Shakespeare play.
I was Red Riding Hood, and our friend was Star Lord.
November's been a pretty low key month.
The first day of the month was the same day my brother-in-law and sister-in-law had a birthday party for all three of their boys. The twins' birthday is October 25, and their brother's birthday is November 2.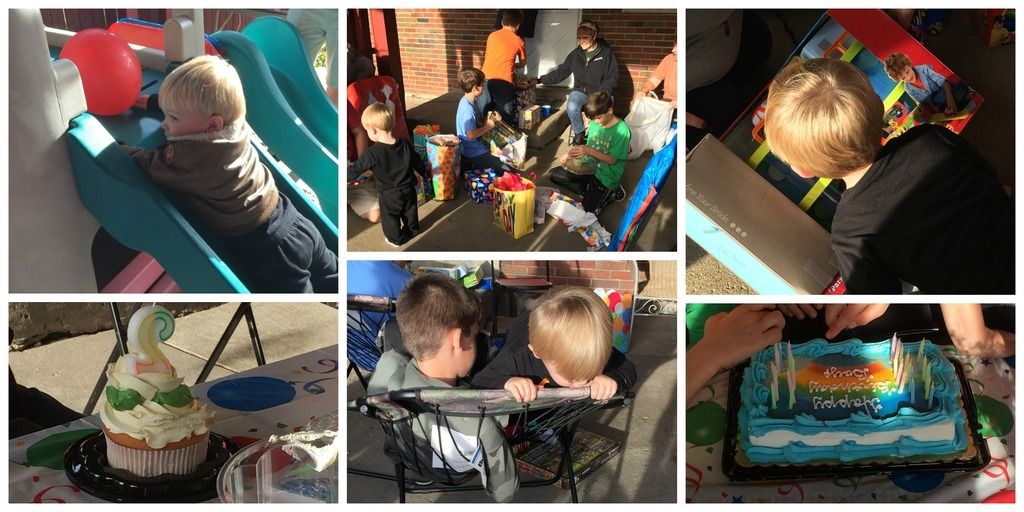 The first Saturday we had family pictures with my mom and stepdad and siblings.
The place we went to prints their photos on site. I didn't order any prints of Zach and I, but I was able to order my Christmas cards and get them the same day!
Once I mail them out, I promise I share them with all of you.
This past Saturday was family dinner.
My dad made his delicious pot roast and we played Cranium.
Like my drawing of a wishing well?
I hope you're all having a great hump day!