I'm so glad it's finally Friday! The weekend is almost here, even if I do have to work tomorrow.
Today I'm linking up with
Liz
for 5 on Friday.
One:
Four weeks from tomorrow I'm celebrating my 30th birthday! While Zach and I were out and about last night we went to Target and they had some of their party supplies on clearance. I got some cute plates and gold tablecloths for my party and some other decorations to match my theme.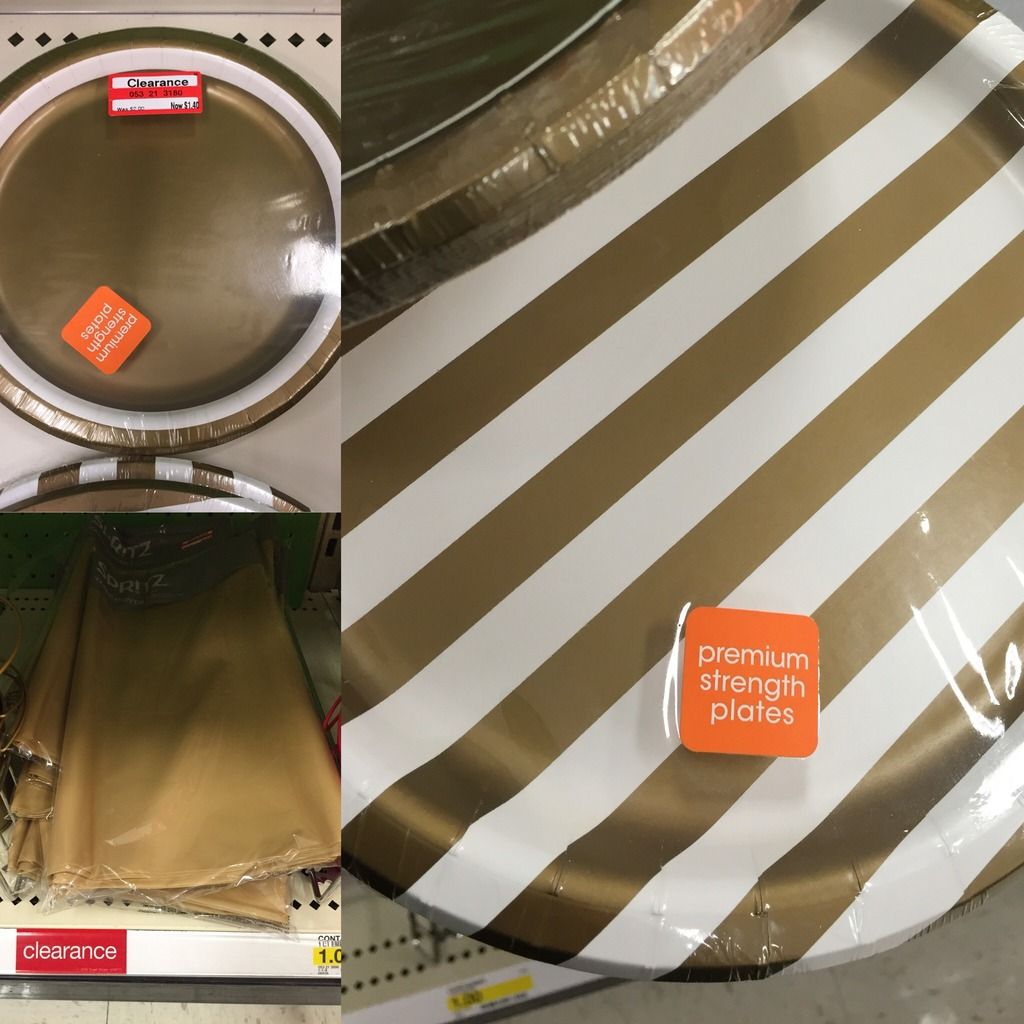 Two: My friend Ted started working at the same company I work at this week and I'm so excited for him. He worked at his last job for over 12 years and was well overdue to get out of there. I'm really excited he was able to get hired on at my company, and potentially have a career instead of a job.
Three: The weather next week is supposed to be in the 60's and near 70. I'm really hoping it sticks around, but living in Ohio I never expect the weather to stay the same for long, especially in March.
Four:
I'm obsessed with
Sinful Colors
SinfulShine nail polish. It's their gel nail polish and they have so many neat colors. I have about 7 different colors, but there are more that I want. I feel like this polish lasts better than the Sally Hansen Miracle Gel. And it's cheaper than most others.
Five: I've been trying to get back into blogging more regularly. I'm working on a new design for this place and I have so many post ideas I want to do in the coming weeks. Stay tuned!