Sometimes the busy weekends are more fun than the laid back weekends.
Each day this weekend had something going on.
Friday, after getting off at 5, I met up with our friends Ted and Bridgette at the mall and tried this new gourmet hot dog place.
via google images
It was delicious! I just got a basic hot dog with cheese, but they have a mac and cheese one I want to try.
Afterwards we went back to our apartment. Zach and I had planned to rearrange our living room on Saturday, but Ted, Bridgette and I were pretty energized and decided to move everything Friday night.
Of course, I didn't get any before pictures. Before we moved everything, most of the furniture was situated on one end of the room and kind of cramped. Now, we switched the direction of the room and it's so much more roomier and bright! We still have some things to hang on the walls, but I love how it looks now.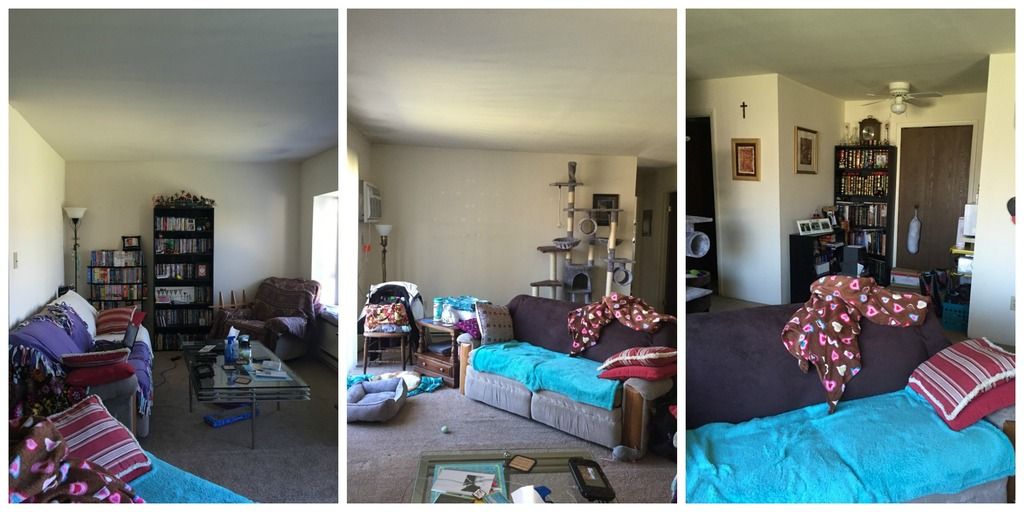 Saturday was pretty laid back until the evening. Zach got us tickets to Wright State's Rowdy Gras. We had never been before so I was interested in seeing what it was all about.
We walked in and there were purple, green, and yellow balloons everywhere. Around the room were a lot of gambling tables, and there was a dance floor and a prize table.
During check-in we each received $25,000 in Rowdy Bucks and two drink tickets. After filling up on cheese cubes, mac and cheese bites, chicken wings, and King cake, we made our way around the room. Zach gambled all his money away, but I suck at gambling so I held on to my money for the prize table.
We danced and during most songs they were giving away poker chips to those dancing. At the end of the night any money we had left over we traded in for raffle tickets for the prize table. I ended up with 9 tickets and I split them between 3 different prizes, but I didn't win any of them.
Sunday was another laid back day. Fuller House came out on Netflix on Friday so I watched the whole season. Sunday night I went over to my brother's and sister's apartment and we hung out, ate pizza and played a game.
It was a nice relaxing way to end the weekend. Especially when it's now overtime week and I work this Saturday.