Memorial Day weekend was so much fun! I love that it's considered the unofficial start to summer because I spent a lot of time in the sun and outdoors.
Saturday was my family's annual golf outing. Every year my extended family gets together and we golf along Grand Lake St. Marys. It was a beautiful day and we even got a few sprinkles that kept us cool.
After the outing we all go to a local park and have food and hang out and even get prizes based on our golfing abilities. This year Zach, my sisters and I were in one car and we didn't stay very long after the prizes because we were exhausted.
Sunday Zach and I went to a metropark nearby and hiked some of the trails with a friend and her two little girls. I didn't keep track of how much we walked, but it was really nice to get out and walk through nature. While we were out a quick rain shower passed by and it rained for about 5 minutes while we were walking, but the leaves of the trees kept us dry for the most part. I was waiting for a rainbow to appear because the sun stayed out while it rained those few minutes, but I never saw one.
Sunday night Zach and I went to another friend's house and played the Ghostbusters board game. It was actually really fun. I played Harold Ramis' character, Dr. Egon Spengler. The object of the game is to close the ghost portals before the ghost world runs out of ghosts. There are a bunch of different scenarios to play, so you're not repeating the same thing over and over.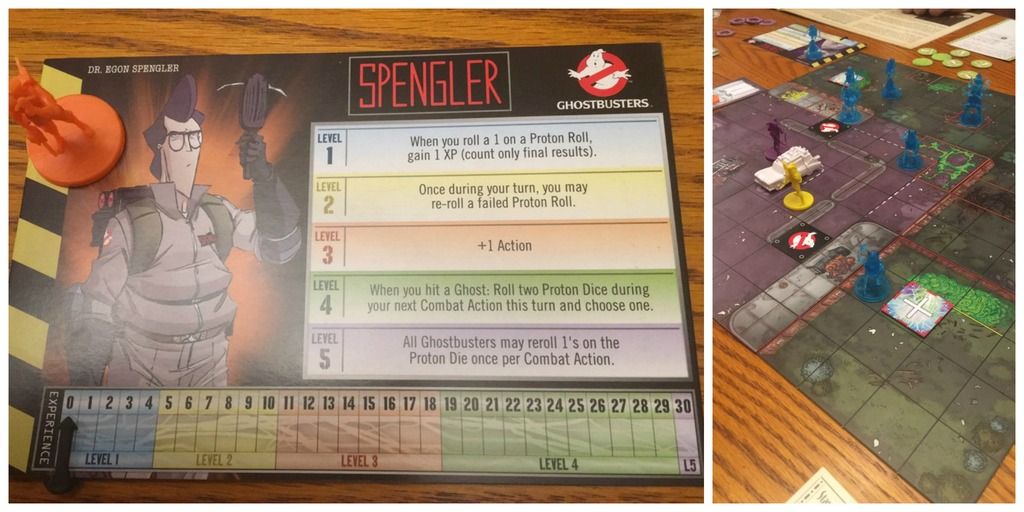 Monday was a relaxing day for the most part, and then my siblings came over to swim in our apartment pool. There were a lot of people at the pool, as expected, but we were still able to move around the pool and keep cool.
All in all it was a great way to start summer.